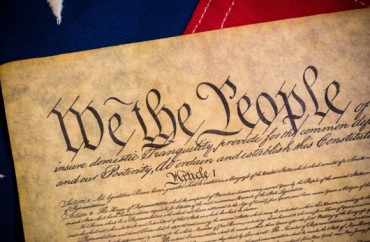 Claims its 'support of the First Amendment cannot be questioned'
A regent of the Texas A&M University System is on the record saying it can't block a "White Lives Matter" rally scheduled for Sept. 11 on the flagship campus in College Station.
As a public institution, TAMU would violate the First Amendment if it denied a public facility to a group "due to political ideology," he said.
TAMU did it anyway.
The Texas Tribune's Patrick Svitek tweeted Monday night that Chancellor John Sharp said the event "has been cancelled," according to the university's representative in the state house, John Raney. Another Tribune reporter quickly confirmed with the university.
BREAKING: A&M has confirmed to me that the white nationalist rally on campus has been cancelled.

— Matthew Watkins (@MWatkinsTrib) August 14, 2017
The university soon issued a statement that said the rally – scheduled for "the middle of campus, during a school day" – would present "a major security risk" because its sponsor had announced the rally with the words "Today Charlottesville, Tomorrow Texas A&M."
It also implied that any "daylong event" in that location would disrupt class schedules and the movement of community members.
TAMU insisted that its "support of the First Amendment and the freedom of speech [sic] cannot be questioned" because it previously allowed white nationalist leader Richard Spencer, who was expected to attend White Lives Matter, to speak on campus.
Here's the news release: "TEXAS A&M CANCELS 9/11 EVENT RESERVATION" pic.twitter.com/iiygJMk3Oj

— Patrick Svitek (@PatrickSvitek) August 14, 2017
Republican Gov. Greg Abbott took some credit for convincing the university to violate its First Amendment obligations, less than two weeks after demanding Southern Methodist University – a private institution – allow a 9/11 memorial on a prominent campus lawn.
.@GovAbbott's office "has been working with @TAMU to prevent the type of hate-filled event that we saw in Charlottesville," per spokesman. pic.twitter.com/e27rKbjWfc

— Patrick Svitek (@PatrickSvitek) August 14, 2017
Members of the Texas House called on Sharp to proactively cancel the rally after local white nationalist Preston Wiginton announced he would hold one at TAMU, in an homage to the "Unite the Right" rally in Charlottesville, Virginia, that left one person dead and many more seriously wounded.
Lawmakers have not provided constitutional grounds for TAMU to cancel the rally, according to the Tribune:
Rep. Paul Workman, R-Austin, said Texas A&M alumni in the House planned to send a separate letter to Sharp reiterating the request.

"The members of this House that are Aggie alumni strongly condemn the notion that they will use our campus to further these bad ideas," Workman said. "We as Aggies in the House call upon Chancellor Sharp to try to intervene and try to keep this from happening on our campus."

A&M officials have been left frustrated and struggling to find a solution. As a public university, it's limited by the First Amendment in how it handles events on campus that it finds objectionable.
Like The College Fix on Facebook / Follow us on Twitter
IMAGE: Shutterstock