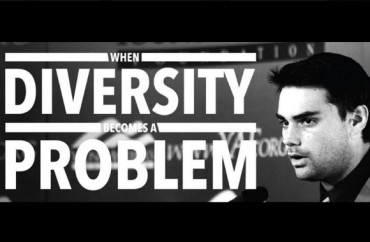 California State University-Los Angeles portrayed its cancellation of conservative firebrand Ben Shapiro's planned Thursday talk as a matter of balance: President William Covino said he wanted Shapiro "to appear as part of a group of speakers with differing viewpoints on diversity."
The Alliance Defending Freedom has a different explanation: The university wanted to extract more than $600 in security fees from the Young Americans for Freedom campus chapter as a requirement for the event, and when the chapter balked, Covino cancelled the event.
The alliance sent a letter to CSULA Monday, hours before Covino's announcement, calling those mandatory security fees "unconstitutional." Its Tuesday press release says the chapter "is now considering a lawsuit against the university."
RELATED: Public university cancels conservative speaker after liberal students protest
The letter said the university appeared to decide on security fees after the student chapter's adviser went to the administration to express "concerns" about hostile online comments about the upcoming event. From the alliance press release:
In reaction, some university students and staff commented on the social media posts and called the YAF chapter "intolerant" and "racists." In particular, University Associate Professor of Sociology Robert Weide called the YAF students "white supremacists" and invited the YAF students to fight him in the U-SU gym. [That wasn't Weide's last spat with YAF on the Shapiro talk.]
The university decided the talk was "controversial," which under its policy meant that three university police officers were required to be present. That is blatantly unconstitutional, the alliance wrote:
By requiring YAF to pay security fees based on the potential reaction of students who are planning a counter-protest and a faculty member who is proposing physical violence, the University is using the unbridled discretion inherent in the Security at Campus Events policy to impose an unconstitutional heckler's veto.
RELATED: College settles suit rather than try to justify 'speech tax' on student group
The alliance said the "lack of specific criteria" for the policy means that administrators can charge people both for their views and for the "potential negative reactions of listeners," the alliance wrote.
It asked the administration not only to rescind the fees, but "preserve any documents connected with, discussing, or relevant to the incidents described herein" – prerequisites to litigation.
RELATED: Boise State Suspends Anti-Speech Policies After Gun-Rights Event Fiasco
Alliance attorney David Hacker said in the release:
YAF has every bit as much right to hold its event as any other student group does, and the university can't stop that because it prefers to water down the speaker's message with other viewpoints that officials find more palatable to their own political views.
The Foundation for Individual Rights in Education piled on Wednesday, saying the security fee predicates "their right to free expression on their ability to subsidize the potentially disruptive actions of those who would rather not hear it."
Peter Bonilla, director of FIRE's Individual Rights Program, said President Covino "makes a joke of inclusivity by compelling YAF to include opposing speakers in its event," and also hinted FIRE was mulling litigation if CSULA doesn't reverse course:
Is CSU going to tell all student organizations that potentially controversial speakers need to be "balanced" by those holding opposing viewpoints? Of course it isn't. Far likelier is that CSULA will employ this tactic when certain invited speakers prove sufficiently upsetting. By cancelling YAF's event, CSULA provides a roadmap to students who would suppress the speech of their opponents by wresting control of their platforms from them, in the hope that doing so would prevent certain disfavored opinions or speakers from being heard on campus.
Back in 2014, Boise State University refunded security fees assessed to a student group that brought a gun-rights speaker to campus and revised its anti-speech policies following condemnation from groups including FIRE.
Western Michigan University wasn't so lucky, settling a FIRE lawsuit over security fees assessed against a group that wanted to bring another so-called controversial social activist to campus.
Read the alliance release and letter, and FIRE's post.
RELATED: More 'Unconstitutional Fees' Predicted At Boise State After Gun-Rights Event Refund
Like The College Fix on Facebook / Follow us on Twitter