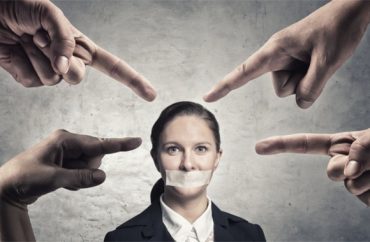 The Office of Diversity and Inclusion at the University of Maryland has advised its faculty and staff not to ask about a student's immigration status or use the term "illegal alien."
The requests are part of a "What You Can Do" online message to employees as the public university works to help students in the country illegally feel safe and secure. The message is contained within a larger "Undocumented Student Resources" website recently rolled out by the university.
It's among several efforts underway at the College Park campus to protect and defend undocumented students. Student government leaders are also working to lobby for protection for their undocumented peers, and student activists have called for more resources for them and a "sanctuary campus" label.
As for the resources website, it debuted last fall, and lists information regarding both federal and state legislation that concerns undocumented students, including the Deferred Action for Childhood Arrivals and the Maryland Dream Act.
The office has also developed a training program called UndocuTerp, which aims to "provide staff and faculty with the knowledge, skills and resources necessary to effectively respond to the needs of undocumented students at University of Maryland." Session one focuses on legal policies and terminology surrounding undocumented students, and session two features testimonies from students currently attending the university.
Meanwhile, student activists recently presented administrators with a list of 64 demands, which include:
A full-time undocumented-student coordinator to advocate for, advise, represent and protect undocumented and "DACAmented students." (DACA is the Deferred Action for Childhood Arrivals program, which shields some undocumented immigrants from deportation.)

A declaration of the College Park campus "as a sanctuary campus for undocumented and DACAmented students and their families."
Earlier this month, University of Maryland's student president, Katherine Swanson, added her name to an open letter urging President Donald Trump to keep the Deferred Action for Childhood Arrivals program in place.
The student government also plans to continue work on a "sanctuary campus bill," the Diamondback campus newspaper reports.
"We want everybody on campus to feel safe, whether they are documented or not, and so that's why this is important to me," Swanson told the Diamondback. "The amount of people who have come to me in [the past semester] … and said this is something that I'm worried about this is something I need your help with, has been kind of overwhelming."
White House spokesman Sean Spicer said Tuesday that President Trump is still reviewing the DACA matter and that his priority regarding illegal immigration is criminals involved in gang and drug activity.
And a university system of Maryland spokesman has told the Diamondback that the system "will continue to comply with applicable federal and state laws and regulations, including the Family Educational Rights and Privacy Act (FERPA), which protects the privacy of student education records, and will respond as appropriate to lawfully issued subpoenas and/or court orders."
Numerous campus diversity administrators did not respond to repeated requests for comment from The College Fix.
MORE: Public university president uses campus resources to defend students in country illegally
MORE: UC President Napolitano to campus cops: Don't enforce federal immigration law
Like The College Fix on Facebook / Follow us on Twitter
IMAGE: Shutterstock