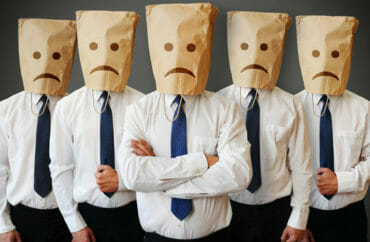 Other professors forced into Title IX training after asking for 'leniency'
Academics commonly act as expert witnesses in trials, and those who testify on behalf of defendants might be able to lower the penalty they're facing, if not get them acquitted.
Nancy Strapko did this very thing when she served as a paid expert witness for a female defendant who admitted to sexually assaulting a male freshman at the high school where she worked.
Plymouth State University didn't like this, and it refused to rehire Strapko as an adjunct professor in retaliation for the embarrassment she brought the taxpayer-funded university, according to the Foundation for Individual Rights in Education.
Defendant Kristie Torbick, who served as a guidance counselor, was Strapko's patient for a year. At Torbick's sentencing hearing in July, the "registered sexual offender treatment provider" told the court that Torbick's behavior with the student was influenced by her "upbringing by an abusive and alcoholic mother" and molestation by her mother's partner, local newspaper Foster's Daily Democrat reported.
Strapko said Torbick's mother died from substance abuse shortly before the guidance counselor sexually assaulted the student on several dates around New Year's Day 2017. These contributing factors should result in a more lenient sentence, the expert witness said. Torbick was sentenced to at least two-and-half years in prison; prosecutors were seeking up to 10 years.
Though several others asked the court for leniency for the wife and mother of three children, Strapko went further by questioning whether her victim was really a victim, the New Hampshire Union Leader reported:
Plymouth doctor Nancy Strapko, an associate professor emeritus and former graduate school health education coordinator at PSU, also spoke at the sentencing and wrote a letter about her therapy sessions with Torbick. She insisted that she wasn't a "predator."

Strapko wrote, in part: "Kristie takes full responsibility for her actions with her 'victim.' I put this in (quotes) because I am aware that her 'victim' was truly the pursuer in this case."
Two other professors also gave the court letters of support for Torbick – Michael Fischler, professor emeritus of counselor education, and Gary Goodnough, professor of counselor education and Torbick's adviser and internship supervisor.
At the time – late July – Plymouth State President Donald Birx suggested the professors would face no reprisals, since their "personal opinions" were not expressed as the university's official statement. The university, which officially denounced its alumna Torbick, didn't say whether it would investigate her faculty supporters.
A week later, Birx announced that Strapko had been blacklisted by Plymouth State, noting she called Torbick's victim a "pursuer." The university called this word choice "legally wrong and morally reprehensible," but didn't explain why it waited a week to condemn it, or whether it was punishing Strapko for helping a rape defendant or simply her "pursuer" word choice.
It also forced Fischler and Goodnough to take "additional Title IX training" as a condition of returning to teach, and work with faculty, students and staff to "address the issues and the concerns created by their letters," the Union Leader reported. The newspaper dryly noted the university said a week earlier that it "respects the First Amendment rights" of faculty.
According to Zachary Greenberg, program officer in FIRE's Individual Rights Defense Program, the university's adverse actions toward faculty are flatly unconstitutional, regardless of whether they have formal job protections:
By imposing penalties on these professors, PSU runs afoul of the First Amendment and its own academic freedom policies. Although adjunct professors are without the benefits of tenure, public universities may not refuse to rehire them over protected expression, as such an act is retaliatory in nature and violates their First Amendment rights.

Furthermore, state university professors generally may not be punished for their speech as private citizens, so long as the expression consists of matters of public concern and does not disrupt the educational environment. Both Fischler and Strapko were speaking as private citizens … and a reasonable recipient of their communications would not believe they were made on behalf the university, especially one that explicitly disavowed the opinions of these professors in this matter.
This is particularly disappointing coming from Plymouth State, which earns a "green light" rating for FIRE, meaning its written policies don't threaten freedom of speech. Its actions certainly do.
The public university both shows contempt for the criminal justice system and "sends a chilling message" to professors, Greenberg says: They may be punished for taking part in "public affairs" if it makes the university look bad.
FIRE has written a letter to the university asking it to reverse the reprisals against Strapko and Fischler, calling it contrary to Plymouth State's written policies, though Greenberg did not post the letter.
Read Foster's and Union Leader coverage, as well as FIRE's post.
IMAGE: Concept Photo/Shutterstock
Like The College Fix on Facebook / Follow us on Twitter