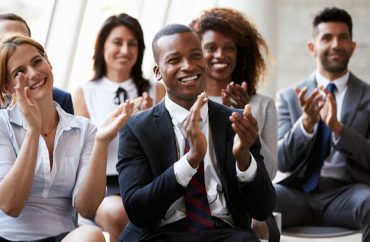 Judge incidents as a 'reasonable person,' not a snowflake
"Conduct that is protected by the First Amendment is not actionable under law, or the UNH Student Code of Conduct."
This reining in of the bias response team at the University of New Hampshire helped the taxpayer-funded institution earn a "green light" rating from the Foundation for Individual Rights in Education.
The university's policies have been judged to "nominally protect free speech" with the revision of the "bias incident protocol," demonstration and posting regulations, the civility code and a residence hall policy, FIRE wrote in a blog post Monday.
It's the 40th school nationwide to earn the green light, and the second in New Hampshire after Plymouth State. It's the third to earn the rating this year, after Auburn University and Claremont McKenna College.
Vice President of Policy Reform Azhar Majeed started working with University System of New Hampshire Special Counsel Charlie Putnam last year to revise policies that previously earned "yellow light" ratings, meaning they restrict "a more limited amount of protected expression" or are vague enough to be used to restrict. (Most colleges fall in his yellow-light category as rated by FIRE.)
MORE: UMich sued for unconstitutional bias response team
The updated bias response protocol is still 15 pages long, but the new "response guidelines" start:
Respond with the First Amendment in mind. Conduct that is protected by the First Amendment is not actionable under law, or the UNH Student Code of Conduct. …

Restrictions of time, place, and manner are placed on students, faculty, and staff … but such restrictions must remain content-neutral and cannot interfere with the message. Non-public forums include offices and related corridors. If there were to be a sit-in at the President's Office, for example, it would not be constitutionally protected. …

Threats are assessed by looking at context. Vague expressions that are not directed at an identifiable individual or group of individuals (such as a campus organization) may be protected.
The "factors and intensity scales" even refer to FIRE's guide to free speech on campus, which is also the basis of an entire UNH appendix. It provides an exhaustive list of potential bias situations from least to most intense and how they are affected by the setting, premeditation and "threats to safety."
The "responders" to reported bias incidents include the director and Title IX coordinator in the Affirmative Action and Equity Office, the dean of students and a campus police representative.
MORE: For $5, Speech First will help you sue your university for censorship
Other notable policy changes:
"Individual rights under the United States Constitution shall not be abridged by the University."
Students who want to solicit contributions, distribute literature or "engage in sequential, incidental, brief and transitory verbal interactions with passersby on the sidewalks and in the parking lots on campus may do so at any time."
Evidence of "discriminatory harassment" will be evaluated "from the standpoint of a reasonable person's reaction and perspective under the circumstances presented" – not the most sensitive student on campus.
"[A]ll members of the University of New Hampshire community have the right to hold and vigorously defend and promote their opinions. The exercise of this right may result in members of the community being exposed to ideas that they considered unorthodox, controversial, or even repugnant."
Much of the language in the policies is taken from relevant First Amendment case law, including 1999's Supreme Court ruling known as Davis.
"Students and faculty at the 'Live Free or Die' state's flagship university should be proud to know that their school's speech policies fall in line with their state's motto," Majeed wrote in the FIRE post.
Read the post and revised university codes.
MORE: The best bias response team has no power to do anything
IMAGE: Shutterstock
Like The College Fix on Facebook / Follow us on Twitter