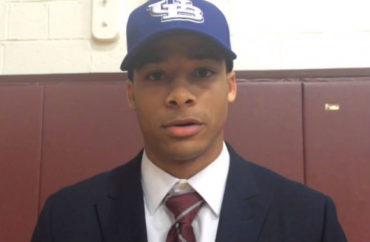 Savages school for 'cavalier attitude' toward due process
Due process in campus adjudications isn't just important for sexual-misconduct cases. It also affects other disciplinary matters – and judges aren't happy when they see it glaringly absent from proceedings.
A New York appeals court ordered the State University of New York-Buffalo to expunge "all references" to its proceeding against a student from his record, and blasted the school for its "cavalier attitude" toward his due process.
Zach Greenberg of the Foundation for Individual Rights in Education summarizes and provides exhibits from the litigation in a blog post this week.
Police questioned undergraduate student Tyrone Hill about his involvement in an incident with a fellow football teammate, Zachary Lefebvre, who was driving both of them home. A police report said the driver got out of the truck and pointed a gun at a group of other football players who were taunting him.
Lefebvre said Hill was brandishing the gun but police charged the driver with possession on school grounds, while declining to charge Hill, who said he didn't see a gun.
MORE: SUNY-Buffalo extorted pro-life students because of fear of heckling
SUNY-Buffalo, also known as the University of Buffalo, somehow decided that Hill (left) was actually responsible based on Lefebvre's accusation, which the police had rejected.
It found him responsible for harassing the other football players and gun possession on campus, banning him from campus housing and giving him two years of disciplinary probation and 50 hours' community service.
Hill's allegations against the university will sound familiar to readers who have followed our coverage of due-process litigation in the Title IX context. Greenberg writes:
Hill alleges UB did not notify him of the charges prior to meeting with administrators, refused to provide the full names of witnesses, disallowed cross-examination, and prohibited the active assistance of counsel during his hearing. Additionally, Hill accuses UB of neglecting to transcribe the hearing and preventing him from accessing evidence reviewed by the appellate panel. All of this, he alleged, hindered his ability to present a meaningful defense to the allegations and resulted in an erroneous determination.
The five judges of the Supreme Court of New York's Fourth Judicial Department, Appellate Division, made clear that SUNY-Buffalo ran a kangaroo court against Hill.
MORE: SUNY-Buffalo upholds censorship to protect 'safe and inclusive environment'
The record is "devoid of any evidence, much less substantial evidence," to support the university's findings against Hill, the judges wrote in the July 6 ruling:
Instead, [the university's] determination rests exclusively on a "seriously controverted" hearsay statement, and that does not, as a matter of law, constitute substantial evidence. … We therefore annul the determination, grant the petition, and direct [SUNY-Buffalo] to expunge all references to this matter from petitioner's school record.
The court marveled at the university's insistence that it get a chance to run Hill through another proceeding – a common university suggestion when a court judges its first proceeding a disaster.
SUNY-Buffalo failed to "transcribe the disciplinary hearing … and it would be anomalous" if the court gave the university "a new opportunity to establish [Hill's] culpability" because of SUNY-Buffalo's own failure.
Cognizant that other colleges in the state were following the litigation, the judges spoke to them as well:
Finally, we are compelled to express our dismay at [the university's] cavalier attitude toward petitioner's due process rights in this case, and we remind [SUNY-Buffalo]—and all other colleges and universities, particularly state-affiliated institutions—of their unwavering obligation to conduct student disciplinary proceedings in a manner that comports with fundamental notions of due process for the accused, that renders determinations consistent with the facts, and that respects the presumption of innocence to which all students are entitled.
As Greenberg notes, when public universities disregard students' rights to notice, opportunity to be heard and the presumption of innocence, "their determinations lose a great deal of credibility" and they violate the Constitution.
Read the ruling and Greenberg's post.
MORE: Cornell judged student an underwear thief with no evidence
IMAGES: NJ.com/YouTube, Buffalo Football
Like The College Fix on Facebook / Follow us on Twitter