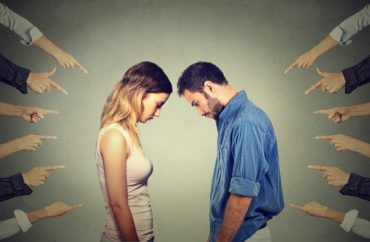 The University of Vermont is slated to host a whites-only student retreat this November focused on teaching participants about their white privilege and how to they can help reverse the negative effect their white privilege has on their campus and the nation.
The "Examining White Privilege: A Retreat for Undergraduate Students Who Self-Identify as White" is predicated on the notion that white privilege is real, and that it is and pressing problem facing this nation, as students who attend will learn how to understand "the impact of white privilege" and how to take "action against racism," the university's website states.
"It's a new retreat specifically for white students to engage in building a stronger and inclusive campus community," the University of Vermont's website adds.
'Blame the White Guy'
The retreat is relatively new. It was offered last year as well, when it made national headlines. Many conservative pundits criticized it at the time.
"They should've just called it 'Blame the White Guy 2015,'" opined Fox News' Todd Starnes. And Kimberly Ross on RedState noted "it really is nothing but judging others based on their appearance and cultural upbringing, assuming things about both, and trying to correct them. And that sounds a lot like a wrong that has been done before."
Asked about the criticism, Enrique Corredera, director of university communications, defended the retreat in an email last week to The College Fix.
"UVM's Examining White Privilege Retreat (in 2015) was the second such gathering to explore issues of identity, diversity, and culture," he said. "This non-credit bearing retreat was designed to engage white students who wanted to become more effective allies in confronting racism and supporting students of color at UVM. These students were seeking an educational opportunity for themselves to learn about and understand the issue of white privilege, its historical roots, and its current dynamics and impact."
Taxpayer funded
Students are given full meals and an education on white privilege all for free, as the public university picks up the tab. Last year's retreat cost $6,000, Corredera told The Fix.
UVM's program is not unique, either. Oregon State University spent $11,500 on a series of similar retreats during the last school year.
One such retreat, called "Examining White Identity in a Multicultural World," gave white students a chance to examine their "white identity" and "white privilege," as well as to discuss "strategies to dismantle oppressive systems," the university's website stated.
Oregon State plans to host similar retreats again, slated to take place sometime in 2017, according to its website.
Corredera said such retreats are all part of the higher education experience.
"This retreat is an example of the varied programs available at many universities to assist students in their quest for better understanding of culture and history in order to become responsible global leaders," he said. "It is a piece of a broad array of different offerings for students to facilitate meaningful and civil dialogue and expanded awareness and insights across a range of diverse backgrounds with respect to difficult and important societal challenges."
Like The College Fix on Facebook / Follow us on Twitter