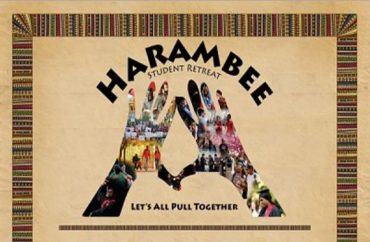 CSU-Fresno president: 'Create a greater sense of belonging on campus' 
California State University Fresno recently held a three-day student retreat for black students that aimed to foster inclusion and help incoming African American students adjust to college life and get involved in the campus community.
The inaugural "Harambee Student Retreat," which took place Aug.14 through Aug 17, was free to participating students, who enjoyed housing, meals, workshops and activities meant to help aid in the "successful transition of incoming African American/Black students to Fresno State," the university's website states.
About 40 new students plus about a dozen returning students took part, and about $16,000 was set aside in the university's budget to host the event, although the final cost has yet to be determined, said Shirley Melikian Armbruster, associate vice president of university communications, in an email to The College Fix.
Fresno State President Joseph Castro, in an address to kick off the new school year, praised the retreat, noting "the call to better support African American students in connecting with their peers and the university was heard and put into action."
"A first ever retreat, appropriately titled Harambee, which means 'Let's pull together,' was held this week where new and continuing African-American students, along with African-American faculty, staff and alumni, could exchange ideas of how to create a greater sense of belonging on campus," Castro continued.
Attended the Harambee Student Retreat at CSU Fresno w/ @JosephICastro Welcome to new Bulldogs. #BeBold pic.twitter.com/Lv9NPpMwj6

— Angie Barfield (@AngieBarfield) August 15, 2016
Videos and pictures of the retreat posted on Facebook show black students sharing stories, performing skits together, and even taking a trip to Wild Water Adventure Park, a park with water attractions near the central California campus. 
According to the university's website, topics broached at the retreat included information on how to receive assistance with financial aid and housing, as well as how to develop leadership skills and find a job.
Bold new @Fresno_State initiative to prepare African American students for success! #Harambee #Letspulltogether pic.twitter.com/w87KhZNsng

— Joseph I. Castro (@JosephICastro) August 15, 2016
"The retreat was a three-day residential orientation experience that allowed the students to make connections with alumni, faculty, staff and community members. It also provided an opportunity to introduce students to African-American clubs/organizations and encourage engagement," Armbruster told The College Fix.
"The retreat was a student success event to assist African-American students in their transition to university life and instill a sense of belonging at the institution, which has an approximately 4 percent African-American student population, and help boost retention and graduation rates of African-American students, which are slightly below other groups at Fresno State," Armbruster added. "With this proactive approach, the goal was to provide experiences and activities to facilitate a smooth social and academic integration of African-American students into the campus community."
MORE: Universities, students of color embrace segregated spaces on campus
Like The College Fix on Facebook / Follow us on Twitter