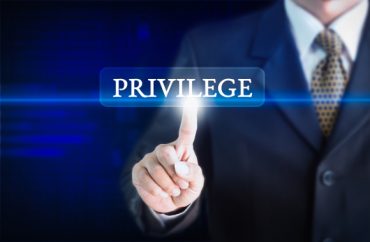 A recent workshop at California State Fullerton included students making bracelets with beads meant to represent their various forms of privilege.
The public university's LGBT Queer Resource Center hosted the event, which was held on Tuesday and titled "Privilege Beads," according to the Daily Titan. The student newspaper reported the event "aimed to initiate conversations about privilege and identity."
From the report:
Students were asked to answer questions about themselves, and if an answer applied to them, they would add a bead to their bracelet.

Each station had different colored beads, including pinks, purples, blues and oranges, that represented a different aspect of identity like gender or race.

LGBT Queer Resource Center Program Director Chris Datiles said by having students make bracelets as a part of the workshop, it would spark conversations about privilege and oppression among their friends, family and across campus.

After students finished their bracelets, there was a discussion regarding the impact privilege plays in everyday life and how it affects each person individually.
The Daily Titan reports that Tuesday's "Privilege Beads" event helped students fully recognize all of their privileges and understand how privilege influences other people.
"It's interesting that you walk through life trying to survive, and you don't realize why things are the way they are is because you have the privileges," senior Mary Brown said.
The California State Fullerton event is the latest in a bevy of events hosted on college campuses and focused on issues such as privilege, race and gender. Ohio State University recently held an event aimed at "managing the trauma of race" and Dartmouth College will host an event next year titled "What's Up With White People?"
MORE: University event highlights 14 ways 'whiteness' oppresses society
IMAGE: Shutterstock
Like The College Fix on Facebook / Follow us on Twitter