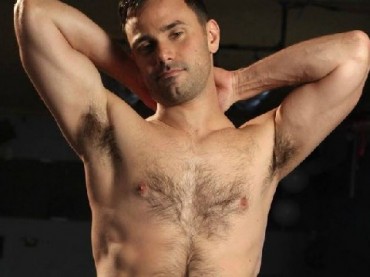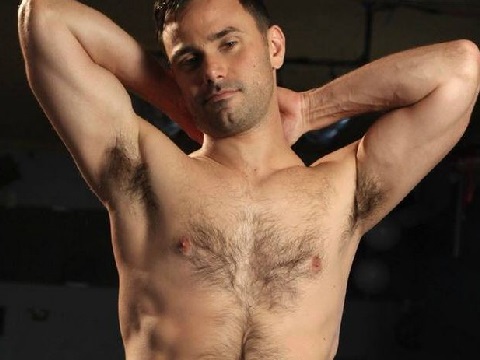 Please note: Graphic content
A popular gay porn star spoke Thursday at the University of Wisconsin Madison, urging the 100 or so students in the audience to explore their sexuality and push their sexual boundaries, that "choosing desire where desire is prohibited is really important."
Homosexual pornographic actor Conner Habib was at the public university for its annual "Sexual Health Week," and during his one-hour speech he frequently connected sexuality and pornography, even launching his talk by declaring "everything I've learned about sex is from porn."
Prior to the speech, students were given condoms, lube and candy as they filed into the lecture hall. Then Habib was introduced as having been in more than 200 gay porn scenes. He began his address by saying sex surrounds people everywhere, in all facets of live, that it's part of "creation" and that sexual interactions are like "little big bangs."
His talk was also partly autobiographical, saying he was first introduced to pornography when he was 7-years-old and his father accidentally flipped to the pornographic channel on television.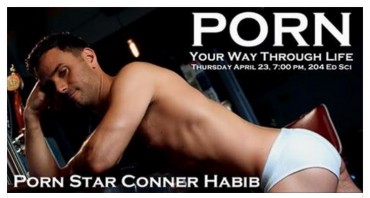 As he got older, he said he could never really find gay porn to satisfy his interests, and instead had to make do with porn scenes featuring two guys and one girl because it was the closest thing he could get to gay porn. He referred to those scenes as "heaven" for him.
Eventually he did find his first all-gay pornographic film, and told the crowd about that experience:
It was these factory workers who were sort of just fed up with it and like, 'Reclaim the factory and fuck the boss.' So it's like class-war gay porn, very Marxist. So I am watching this Marxist porn and I'm like, 'Holy shit, like there is people doing the things that I'd imagined.' Maybe I'd had like a few experiences with other guys but I don't really talk about it. Maybe I am afraid to face it, I feel a little guilty about it.

And so I see this and like they are having a good time and obviously it feels good and it goes on and it's obviously out in the open and I hear them say these words that before were only insults, like 'cocksucker,' but it was actually like a cocksucker, calling the dude a cocksucker meant he was sucking a cock. To me, that was like great, that was like these words that were insults became elevated to the position of something erotic and pleasurable. And there were a bunch of scenes on the tape and that meant there were a lot of guys doing this somewhere in the world, having sex just sort of freely and openly with each other. So that was really important to me.
Habib said he had daydreamed about being a porn star from as early as sixth grade, and one student even wrote "good luck being a porn star" in his yearbook. But he also delved into bigotry, saying he faced homophobia and was fearful growing up because of bigots and neo-Nazis in his hometown.
Fast-forward to today, and Habib said he gets support from all over the world, including from gay men in the Middle East who could be imprisoned or executed for their homosexuality.
Habib's defense of homosexuality also parlayed into a defense of porn. He said the idea that porn is dehumanizing is false, that "not allowing a huge aspect of our humanity to be represented is dehumanizing."
Video snippets of talk (graphic content):
And he gave some advice to the crowd – an equal mix of both female and male students – on how they, too, could explore their sexuality. He also talked in a broad general sense of being taught different lessons during life's experiences:
It taught me that choosing desire where desire is prohibited is really important. It taught me that we have sexual shame and hang ups no matter how sexually liberated we are, or sexually sophisticated. It taught me that intimacy is created, it's not inherent … and we need to have desire etiquette. It taught me a lot. The thing that all those have in common is uncomfortability.

Porn is like, 'Look, don't look' – so you have to be uncomfortable to look at it, you have to be able to tolerate uncomfortability to look at it … to come out or to be in sex work, or just talk about your sex life with other people. You have to be sort of uncomfortable to notice your thoughts during sex instead of just trying to bat them away …

You have to be uncomfortable to sustain someone's elses sexual interests without shaming them. There is a lot of uncomfortability there. Now, this is really in contrast to the sexual culture we have right now … especial amongst progressive and sex-positive communities where our sexuality and our ideas of sexuality are really based around boundaries. Now, boundaries are important. Boundaries are important to respecting others, to maintain, whatever. But if we keep reinforcing our boundaries and putting our boundaries out there – 'this makes me uncomfortable so I am not interested in it' – if we keep doing that without investigating why those boundaries are there, then we are just using our boundaries as weapons …
Students in the audience appeared to enjoy the talk. They laughed at his jokes and there was applause as he ended his speech, one of several events put on as part of UW-Madison's Sexual Health Week.
The weeklong observance is hosted by Sex Out Loud, a student organization with an annual budget of nearly $100,000 funded largely through student fees. Its focus is on "promoting healthy sexuality through sex positive education and activism," according to its website.
In the past, it has also offered Yoga for Better Sex, an "Advanced Pleasure Workshop," and "Pleasure Boxes" filled with items such as vibrators, anal beads and floggers. It continues to put together similar efforts, and maintains a condom delivery program for students and a graphic sex advice blog.
College Fix reporter David Hookstead is a student at the University of Wisconsin. 
Like The College Fix on Facebook / Follow us on Twitter