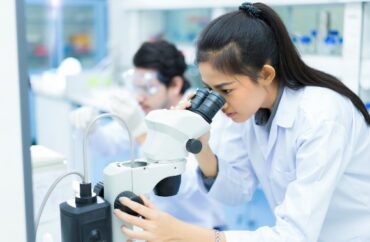 One student saved approximately $15,000
A public university introduced a program to trim the standard college timeline to less than four years at significantly reduced expense.
University of Minnesota Rochester has partnered with the Mayo Clinic to offer a two-and-a-half-year bachelor's in health sciences "developed to build future health care executives and leaders," according to the program website. Classes are offered year-round over 2.5 years.
The College Fix reached out to University Chancellor Lori Carrell and Vice-Chancellor Paul Hanstedt to ask whether they see the demand for accelerated degrees increasing and what students pursuing the accelerated program should know to succeed. They have not yet responded.
Students will take an average of 17 credits in the fall, spring and summer semesters.
There is a financial incentive to the program as well, according to its website.
Students have access to a specific scholarship for enrolling in this degree and opportunities for paid internships with the Mayo Clinic, allowing them to make money and build a relationship with a potential employer.
Enrollees will also receive mentorship from a "student success coach" and a mentor with the Mayo Clinic.
In addition to reducing student debt, the program will fill a gap in the U.S. economy, according to a news release announcing the program.
The U.S. Bureau of Labor Statistics wrote last year that "overall employment in healthcare occupations is projected to grow 13 percent from 2021 to 2031, much faster than the average for all occupations."
"This increase is expected to result in about 2 million new jobs over the decade," the Bureau stated.
Ten students at UMN Rochester will start their sophomore year of the program this year, according to an article last week in The Hechinger Report. The university is offering it in coordination with more than a dozen colleges and universities planning to launch it within a few years.
The University of Wisconsin Oshkosh, Portland State University, Utica College in New York and others plan to implement the accelerated program, which several are calling "College in Three," at a later date.
Currently, UMR offers just the health sciences major.
Some UMR faculty and students have raised concerns regarding increased pressure and less time for extracurriculars, sports or relaxation.
"I do miss having a social life a little bit," UMR student Kelsey DeSmith told The Hechinger Report. "But I just want to finish with my education."
The university expects the demand for this program and others like it to increase as word spreads. Robert Zemsky, who co-leads the program, said.
"Our phone has been ringing…the whole industry is going to go to this," program co-lead Robert Zemsky told The Hechinger Report.
One student completing the program will save approximately $15,000, according to an article last year in The Post Bulletin.
"I wanted to go straight into the work field within the shortest amount of time possible," student Akhil Kollengode told the outlet.
Biology Associate Professor Andrew Petzold, who helped design the program, said many students are motivated to complete their degree early.
"They see the value of, 'Why waste time during the summer when I can move forward with my degree?' " Petzold told the news outlet.
Total student loan debt in the United States amounts to $1.774 trillion, according to a July post by Education Data Initiative, a research nonprofit. When student loan debt payments resume in October, average payments will total $210-314 a month, according to a June report by Wells Fargo.
The Fix reached out to the University of Minnesota Rochester Student Association for comment but did not receive a comment.
MORE: Virginia scraps college degree requirements for most state jobs
IMAGE: TORWAISTUDIO/Shutterstock
Like The College Fix on Facebook / Follow us on Twitter