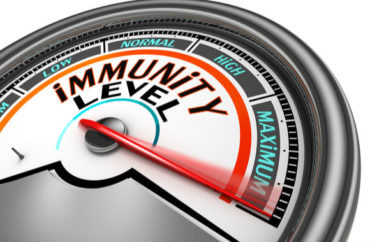 'A disastrous impact on civil liberties in higher education'
If you're an administrator at a public institution in Indiana, now is the time to act on your grudges against students, staff and faculty.
The Indiana Court of Appeals issued a stunningly broad ruling that shields these state actors from any consequences when they violate the constitutional rights of people in the course of their duties.
Underlying the ruling in favor of Purdue University-Calumet is an extremely unsympathetic plaintiff, even among the ranks of First Amendment martyrs: Maurice Eisenstein.
The professor allegedly made repeated anti-Muslim statements and denigrated the suffering of other groups compared to the Jews in his classes, and belatedly tried to get the evidence thrown out as "inadmissible hearsay," which the appeals court denied. (One student recorded his rants.)
But it was his alleged retaliation against two professors who filed complaints against him that got Eisenstein formally disciplined in the form of "letters of reprimand" in 2012. He was also cited for violating "civility standards" by inserting a link to his personal blog in his email signature; Eisenstein had made harsh allegations against a Muslim professor in a blog post.
The Foundation for Individual Rights in Education had originally intervened at Eisenstein's request, and in a Tuesday blog post, legal fellow Zach Greenberg explains why the ruling is dangerous for anyone at an Indiana public school, not just jerks like Eisenstein.
By finding that administrators were no different from "judges, prosecutors, politicians and a smattering of other bureaucrats" who can't be sued "when engaged in their official duties," the appeals court ensured that the First Amendment is "dead letter on college campuses" in the state, Greenberg writes:
Shielding colleges administrators from suit eradicates any notion of accountability for even their most ridiculously flawed and egregious decisions. The possibility of getting hauled into court for infringing a student's or professor's First Amendment rights helps to ensure that these fundamental freedoms are protected on college campuses. This is why judges properly refuse to grant any form of immunity for state college administrators who violate the well-established rights of students or professors.

Such judicial cautiousness is well-warranted, as extending absolute immunity to college officials will have a disastrous impact on civil liberties in higher education. Any college administration could simply mask their determination in legalistic procedures to avoid liability for willful or grossly negligent First Amendment violations.
Eisenstein told the Indianapolis Star he is appealing the ruling.
I am dissatisfied with the results and I am going to appeal. https://t.co/FWyWA128Ad

— Maurice Eisenstein (@mmeisens) November 1, 2017
Read the ruling and FIRE analysis.
MORE: Corrupt public university finally faces federal trial over censorship
IMAGE: donskarpo/Shutterstock
Like The College Fix on Facebook / Follow us on Twitter