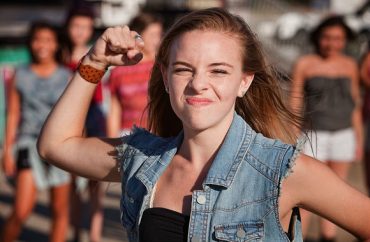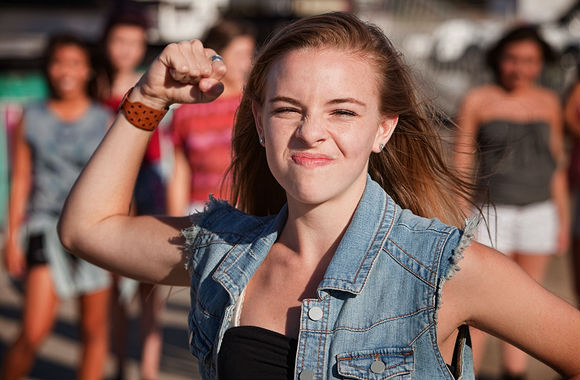 Are you not trying to smother dissent?
Michael Schill doesn't have any particular expertise in First Amendment law that I know of. He came to the University of Oregon as an expert in property law.
But when the UO president got shouted down at his own State of the University address last month, he suddenly discovered the value of free speech – and the threat that his own little brownshirts posed to the university's mission.
Now he's comparing the student protesters who wouldn't even let him ascend the podium to the same fascists they were purportedly protesting by wrecking his event.
In a New York Times op-ed, Schill said he's fine with protest but not with "the tactic of silencing, which has been deployed repeatedly at universities around the country":
Rather than helping people who feel they have little power or voice, students who squelch speech alienate those who are most likely to be sympathetic to their message.

It is also ironic that they would associate fascism with the university during a protest in which they limit discourse. One of the students who stormed the stage during my talk told the news media to "expect resistance to anyone who opposes us." That is awfully close to the language and practices of those the students say they vehemently oppose.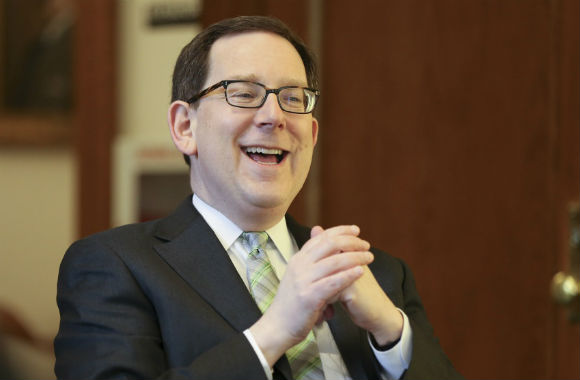 MORE: Student mob shuts down UO president's speech to 'stand against fascism'
It really does sound like Schill is talking about the unhinged screaming, whining and thuggery deployed by privileged college students who get high on the delusion that their cartoonishly progressive campuses are the second coming of the Third Reich:
Fundamentally, fascism is about the smothering of dissent. … Fascist regimes rose to power by attacking free speech, threatening violence against those who opposed them, and using fear and the threat of retaliation to intimidate dissenters. …

Historically, fascists sought to silence, imprison and even kill university professors and other intellectuals who resisted authoritarian rule. So the accusation that American universities somehow shelter or promote fascism is odd and severely misguided.
He challenges the lie that students are challenging authoritarianism, rather than bringing campus life to a halt in order to stifle "the expression of viewpoints or ideologies that offend them and make them feel marginalized."
Schill challenges their historical ignorance of what fascism actually meant for his family, and reminds them he could just as easily shut down their speech as "offensive":
Two generations ago, members of my extended family were thrown into concentration camps and murdered in Eastern Europe during the Holocaust.

So, when students accuse me of leading an institution that harbors and promotes fascism, it offends me. But does that justify my censoring their speech? Clearly the answer is no.
Protesters take the stage #schillspeech @DailyEmerald pic.twitter.com/sgmyISKLbH

— Will Campbell (@wtcampbell) October 6, 2017
MORE: UO punishes professor for 'harassment' of wearing costume at her own party
The president is actually a pretty big pushover if student protesters stoop low enough to work with him, instead of grandstanding and making the University of Oregon an even bigger laughingstock than it already was.
He notes that since he came to the school in 2015, UO has doubled its black faculty, ramped up enrollment of black students and raised money to build a new black student cultural center – all because black student activists were willing to open a "respectful dialogue" with Schill (after camping out in front of his office).
You can hear him practically begging the spoiled brats who crashed his speech to simply ask him nicely, and he'll give them far more than they deserve, like Jesus with all of us hopeless sinners.
But as the old guard of progressives has argued, this generation of whiny snots is more interested in digital emoting than sustained organizing and coalition-building.
They think a Change.org petition will magically fix their problems, and when it doesn't, they decide to throw a temper tantrum and alienate everyone who is amenable to their agenda.
Sounds like a certain executive-level fascist they love to hate …
MORE: UC-Irvine law dean slams UO for costume punishment of law prof
IMAGE: CREATISTA/Shutterstock
Like The College Fix on Facebook / Follow us on Twitter