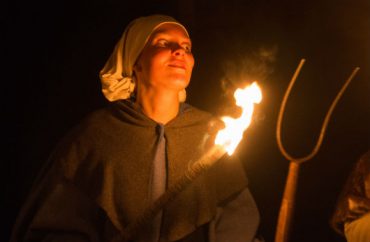 But report 'insensitive comments' to the police
The University of Nevada-Reno knows its constitutional law, at least occasionally.
The public university refused nationwide demands to expel and fire a student who works on campus in response to his participation in Friday night's "Unite the Right" march, which preceded Saturday's rally that ended with one dead and several seriously injured.
"There have been numerous inquiries about Peter Cvjetanovic, a student at our University who participated in the white nationalist rally in Charlottesville," President Marc Johnson said in a statement released Monday afternoon.
"Based on discussion and investigation with law enforcement, our attorneys and our Office of Student Conduct, there is no constitutional or legal reason to expel him from our University or to terminate his employment."
Nevertheless, Johnson instructed students to report each other to the school and even the police for their constitutionally protected speech:
We cannot ignore insensitive comments, hateful language or actions that threaten the safety of members of our community. Please report any of this type of behavior immediately to our Title IX office … or Police Department …
A Change.org petition demanding Cvjetanovic's expulsion and firing, created by an anti-free speech activist, was nearly 27,000 signatures Tuesday night.
After the school declined to take action against Cvjetanovic – who said he has reported multiple death threats to local police – Adam Kerr edited the petition to demand UNR ignore its legal obligations as a public institution:
[P]lease consider doing it for moral reasons based on your school's code of conduct. This was not a peaceful protest. Peter flew from Nevada to Virginia to join a group of neo-nazis and members of the KKK. He knew what he was getting himself into when he agreed to march with people who oppose civil rights and equality for all.
According to The Nevada Sagebrush, even celebrity blogger Perez Hilton joined in the mob demanding UNR expel a student for his First Amendment activities.
Read the UNR statement, petition and Sagebrush article.
Like The College Fix on Facebook / Follow us on Twitter
IMAGE: Hans Splinter/Flickr