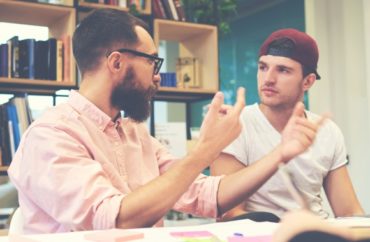 Stop citing your tax-exempt status to censor students
I thought Georgetown Law's ban on political speech "over the internet" was the dumbest politics-related speech code I'd seen. Then I learned about Minnesota's Bemidji State University.
This taxpayer-funded institution actually requires students to get permission to talk about politics – in an election year, no less.
The Foundation for Individual Rights in Education calls out the university as its Speech Code of the Month for October, and with good reason:
Bemidji State's "Political Activity" policy defines political activity broadly as "action by a person or persons promoting the candidacy of an individual or group of individuals or favoring a particular position on a public issue," including "[d]iscussions of candidates or issues."
If students want to engage in "political activity" under that practically limitless definition – say, arguing that COVID-19 restrictions are far too broad and unlikely to control the virus – it "must be scheduled with the appropriate director of the building or area involved."
It won't surprise you with this ludicrously broad policy that students also aren't allowed to post political material anywhere on university property. The only allowed communication is "signs announcing meetings" for university-recognized student organizations.
As FIRE notes, this means the College Republicans can promote their meeting but not the Supreme Court nomination of Amy Coney Barrett.
The civil liberties group speculates that administrators adopted these policies to preempt "backlash" from alumni and donors in response to controversial political speech on campus. It reminds them that the frequent justification for unconstitutional restrictions – the university's tax-exempt status – is completely bogus:
While most universities are indeed tax-exempt institutions under Section 501(c)(3) of the Internal Revenue Code that are themselves prohibited from engaging in political activity, the tax code doesn't prevent students from engaging in their own political expression on campus. Students can use university resources for political activity, as long as they don't imply they're speaking on behalf of the university in doing so (and the university doesn't favor some political views over others).
The reason these policies persist, of course, is that universities expect students to put up with this BS and the local media to show no interest.
The real backlash that administrators should fear is from taxpayers, who are propping up perhaps the most harmful censorship of all: on civic participation. If you're upset that your taxes are going toward student censorship, tell President Faith Hensrud to knock it off.
MORE: Georgetown Law bans political speech 'over the internet'
IMAGE: Gaudi Lab/Shutterstock
Like The College Fix on Facebook / Follow us on Twitter