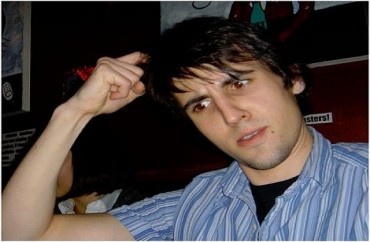 Joking about a man being fondled by women is apparently a Title IX offense now – and that federal statute "supersedes" the Constitution.
That's the incredible claim by Les Cook, Michigan Tech vice president for student affairs, justifying the school's punishment of a satirical publication, The Daily Bull, for running a story titled "Sexually Harassed Man Pretty Okay with Situation," The Daily Mining Gazette reports.
The Bull, which gets student government funding, has been placed on probation for two years and the student government has already yanked some funding. It will "withhold more until Bull staff members had attended Title IX training on sexual discrimination."
Cook cited a satirical list of "Signs that she wants the D" in the joke story, which included "she's underage and you're 21":
Despite the satirical nature of the stories and the publication, Cook said the university took disciplinary action because of statements that "could be construed as advocating sexual violence."

"We know that it's a satire piece, (but) they obviously overstepped the line on this one," said Cook. "Because there are people out there that do take it literally."

In an email to the university community in November, Cook said the university had a responsibility to "guide and direct what become our shared values," and that some he'd heard from saw the Bull's statements as "dangerous."
The Michigan Tech Lode has background on the Bull's changes this year which confused students as to whether it was satire.
RELATED: Student publication that mocked 'safe spaces' seen as real target of defunding vote
Cook's email to the community said that Title IX required the school to punish students for their constitutionally protected speech:
"(The Constitution) doesn't supersede it," he said. "Title IX is a federal compliance policy. Those policies supersede anything else."

The story's satirical nature, and that most people would realize its intent was not to literally advocate violence or illegality, doesn't matter if some people take the statements seriously, he said.
Cook's constitutional analysis quickly drew mockery.
Attn @michigantech students: Your admins think #TitleIX trumps the Constitution. Be afraid. https://t.co/oJjlGjG8oP pic.twitter.com/aIqcT2jTzj

— Peter Bonilla (@pebonilla) December 10, 2015
Unlike the much more assertive Koala at the University of California-San Diego, the Bull is not fighting the punishment and has promised to be more sensitive in the future:
The Bull quickly published a retraction and apology after Cook's November email, and [Editor-in-Chief Rico] Bastian said it wasn't just an attempt to avoid punishment. …

"As comedy writer, I don't want anybody to be hurt," he said. "It's OK if they're angry, but I don't want to hurt anybody."
A shame the Daily Bull agreed to such a clearly unconstitutional punishment by @michigantech. No grounds for it. https://t.co/oJjlGjG8oP

— Peter Bonilla (@pebonilla) December 10, 2015
Read the Mining Gazette and Lode stories.
Like The College Fix on Facebook / Follow us on Twitter
IMAGE: minusequalsplus/Flickr