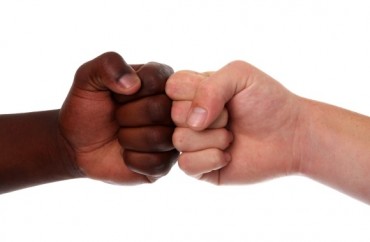 Oregon State University spent $11,500 on three racially segregated social justice retreats for students that examined topics such as white privilege, racism and oppression, according to financial records recently obtained by The College Fix through a public records act request.
Attendance at the January retreats was broken up by skin color.
The "Racial Aikido" retreat – which cost $5,017 in food, lodging, travel and supplies – was for "students of color." It gave participants a better understanding of white privilege and oppression, as well as how to recognize and respond to racism, the university's website states.
The second retreat, "Examining White Identity in a Multicultural World," gave white students a chance to examine their "white identity" and "white privilege," as well as to discuss "strategies to dismantle oppressive systems," the university's website states.
The white identity retreat cost $5,857.60 in lodging, meals and supplies, records show.
A third, one-day retreat called "Multiracial Aikido" cost $717.55 in meals, travel and supplies. It allowed multiracial students to "explore the role of physical appearance" and better understand their "multiracial identities," according to the university's website.
Among the Racial Aikido expenses were $53 for participant manuals and another $53 for "mason jars, yarns, and assorted paper goods." The white identity group spent $600 on supplies, but the records provided did not disclose an itemization.
When asked to comment on the cost and usefulness of the retreats, Oregon State's Coordinator of Diversity Initiatives and Programs, Brandi Douglas, referred The College Fix to the university public relations department. That office did not respond to several requests seeking comment.
In a video posted on the retreats' webpage, Rachael Weber, an assistant director in the university's division of international programs, said the retreats are as important as baccalaureate core classes.
An editorial by the campus newspaper the Daily Barometer also defended the racially segregated retreats, saying they provide a "safe environment, as some of these conversations can involve very deep, triggering topics that many may not feel comfortable talking about out in the open." It went on to tell white students offended by the segregated nature of the events to "check your privilege."
RELATED: White woman ejected from 'Whiteness History Month' event
In a letter to the student newspaper signed by staff who led the white identity retreat, they said that "the violence, daily microaggressions, and institutionalized racism that people of color experience in our community are unacceptable. Equally unacceptable is when the stories that people of color have shared are met with denial, minimization, hate speech … we, as white people, must be engaged in resolving these issues."
A fourth program called "Examining White Identity for Faculty and Staff" was held, but records provided did not cite the cost.
The Daily Caller reported in January that "in order to register for any of the retreats, potential attendees are required to disclose their 'racial identity,' sexual orientation, preferred gender pronouns, and whether or not they 'identify with a religious or spiritual practice.'"
Links to the applications forms on the university's website no longer work.
RELATED: Universities offer 'privilege walk' exercises so students feel bad about themselves
Like The College Fix on Facebook / Follow us on Twitter
IMAGE: Shutterstock