Colleague defends him: 'His job, literally, is to publish in peer-reviewed journals'
A public university that evaluates job applicants with 44 questions about "cultural competencies" is standing behind a professor facing a professional blacklist for making "the case for colonialism."
Scholars and students around the world are calling for peer-reviewed Third World Quarterly, which is published by the multinational academic publisher Routledge, to retract the September article by Bruce Gilley, associate professor of political science at Portland State University, and replace the journal's editors.
Described by The Wall Street Journal as a "renowned China scholar," Gilley analyzes the history of Western colonialism and compares cases of countries before, during and after colonialism in his article. He argues that the practice has merit and in many cases has benefited colonized societies in spite of its known downsides on native populations.
A week after the article was published, it began to make the rounds among activist circles, prompting outrage on social media and planned protests in response.
Vijay Prashad, an Indian historian and former Edward Said chair at the American University of Beirut, threatened to resign from the editorial board of Third World Quarterly if it did not retract the article.
Nathan Robinson, who founded Current Affairs as a Harvard PhD student two years ago, penned an editorial lambasting Gilley, accusing him of falsifying history akin to "holocaust denialism."
MORE: Portland State blitzes job applicants with 44 diversity questions
I told the managing editor that if @thirdworldq does not retract this essay, I will resign from the editorial board.

— Vijay Prashad (@vijayprashad) September 12, 2017
Not trying to suppress 'writer's freedom of speech,' just impose 'higher standards'
In Gilley's article, he argues that the anti-colonial stream of thought prevalent in academe is historically revisionist, contradictory and shortsighted.
Gilley criticizes it in particular for ignoring the destruction committed in the name of anti-colonial nationalism. "In our 'age of apology' for atrocities, one of the many conspicuous silences has been an apology for the many atrocities visited upon Third World peoples by anti-colonial advocates," he wrote.
The article also makes a case for "recolonization" in limited and specific contexts, such as public finance and criminal justice, for weak states with consenting populations. "Remaking a local police force may be possible without a share of sovereignty, but cleaning out a thoroughly corrupt national criminal justice system requires external control," Gilley wrote.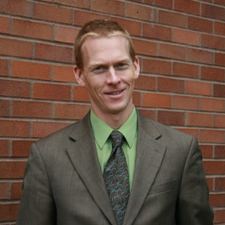 Oxford University Press's African Affairs published an article by Gilley (left) in 2016 where he chronicled pro-colonial sentiment expressed in the latter years of life by Nigerian writer and anti-colonial thinker Chinua Achebe, whose novel Things Fall Apart frequently appears on high school reading lists.
At least two petitions have been launched – both by activists outside the United States – calling for "The case for colonialism" to be retracted and the journal's editors replaced.
Jenny Heijun Wills, director of the Critical Race Network at the University of Winnipeg, started a petition on Change.org Tuesday accusing Gilley of holding "white supremacist" views. The petition has garnered more than 6,200 signatures as of Sunday night.
The case for occupying and stealing Bruce Gilley's home. Don't worry, he'll realize how much he has benefited once he embraces the idea!!! pic.twitter.com/zmKhmLGQrz

— George Ciccariello (@ciccmaher) September 11, 2017
"In truth, we originally thought this work was satire; if that is the case, it is satire that fails," the petition reads:
In our current political context, the lives and safety of BIPOC [black people, indigenous people, and people of color], refugees, and allies are being threatened by radicalized white supremacist groups. These kinds of ideas are not simply abstract provocations, but have real, material consequences for those who Prof. Gilley seeks to dominate and objectify.
The other, started by Maxine Horne in the United Kingdom with nearly 9,800 signatures Sunday night, said Gilley's article was guilty of "an utter lack of rigor or engaging with existing scholarship on the issue."
The petition insists it is not calling for "the curtailing of the writer's freedom of speech" but simply wants to "hold ourselves and our colleagues in academia to higher standards than this."
MORE: Faculty forced to pledge allegiance to diversity or lose their jobs
Gilley did not respond to a request for comment. Margaret Everett, interim provost and vice president for academic affairs at PSU, sent The College Fix a statement through a representative:
Academic freedom is critical to the open debate and free exchange of knowledge and argument. Because of Portland State University's commitment to academic freedom, we acknowledge the right of all our faculty to explore scholarship and to speak, write and publish a variety of viewpoints and conclusions. The university also respects the rights of others to express counterviews and to engage in vigorous and constructive debate about the faculty's work.
'He brings up the other side of a debate that has always been off-limits'
Individual faculty in Gilley's department declined to be interviewed on the record, but a philosophy professor at PSU who has previously courted controversy says their silence is emblematic of fear.
"They're afraid of reprisals from their leftist colleagues," Peter Boghossian told The Fix. "Gilley has my unwavering support. He's a professor. His job, literally, is to publish in peer-reviewed journals. If professors are afraid of publishing anything that's morally unfashionable, our entire engine of knowledge production would be compromised."
Boghossian continued: "People are accusing him of racism. They should be attempting to refute his ideas. But that would require too much intellectual work."
MORE: UMich fraternity cancels 'Nile'-themed party because it offended someone
Mike Trujillo, a second-year graduate student in political science who has studied under Gilley, also expressed support for the embattled professor.
"He brings up the other side of a debate that has always been off-limits," Trujillo, who is Mexican-American, told The Fix. He said the higher-education experience must include confronting taboos and challenging one's belief systems.
Some PSU students and alumni are publicly calling for Gilley to be fired, however.
"PSU has a responsibility, especially now to rescind Dr. Gilley's tenure and terminate his employment," said Raúl Preciado Mendez, a recent master's in public policy program graduate and former student of Gilley, in an interview with Latino millennial website Remezcla detailing his experience with the professor.
Sydney Scout, also a recent graduate who studied under Gilley and was interviewed by Remezcla, repeated similar sentiments in a public Facebook post.
"Bruce Gilley's recent espousing of pro-colonialism views are, while unsurprising, completely unacceptable and Portland State University should remove him from his position immediately," she wrote with the hashtags #whitedudesinbusinesssuits and #fuckwhitesupremacy.
Preciado Mendez did not respond to a request for comment and Scout agreed to an interview with The Fix but later reneged without explanation.
Controversy surrounding colonialism is not new to Portland, a city infamous for its progressive politics and far-left activism.
Last year, a new restaurant specializing in the cuisine of the British empire was forced to change its name and menu after activists protested for weeks. In June, a burrito food cart closed down after its owners — two non-Latino women — received death threats and mounting criticism for alleged cultural theft.
MORE: Students 'reoccupy' Canada Day, which celebrates 'colonialism'
IMAGES: John Kehly/Shutterstock, Portland State University, African Affairs screenshot, Sydney Scout/Facebook
Like The College Fix on Facebook / Follow us on Twitter