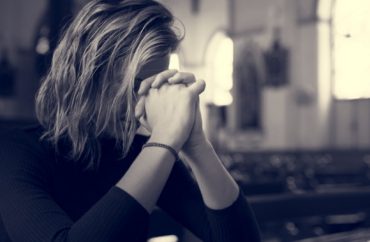 The University of Wisconsin-Eau Claire refused to give credits for its mandatory community service program if the activity chosen by students had any connection to religious practice.
Several months after it was sued by students who were denied credit for teaching religious education programs at their Catholic church, the university has settled the litigation by agreeing to honor the activity with credit.
The university also agreed to remove language from its "service learning guidebook" and "Senate motion" that bans credit for "promoting religious doctrine, proselytizing, or worship."
The university system's general counsel has told the chancellor in writing about the settlement terms, and "relevant staff persons have been verbally informed to no longer rely on" the exclusionary language. The chancellor is issuing a written order to the provost and staff, and the administration has agreed to overrule the "shared governance committee" in the Senate if it doesn't repeal the exclusionary language in the motion.
MORE: Public university accused of violating Catholic students' religious freedom
Public university accused of violating Catholic students' religious freedom: Lawsuit
The two students, Alexandra Liebl and Madelyn Rysavy, will get the requested credit as long as they follow other service-learning terms. The university is paying the alliance $15,000 in legal costs.
Their activities were not limited to religious instruction: The students also helped children understand Latin, learn biblical history, improve their reading skills and discuss character building and forgiveness.
According to the alliance, the service-learning mandate explicitly allowed students to get credit from non-religious teaching and "political watch groups."
MORE: Public university bans students from talking about their faith
"Christians are not second-class citizens," said Casey Mattox, director of the alliance's Center for Academic Freedom, in a statement. "UW-Eau Claire should be commended for changing its policies to eliminate this discrimination against religious students."
Neither the university nor the university system appears to have acknowledged the settlement publicly. The office of the attorney general, which represents the university in court, also appears to have made no mention of the settlement.
Though the assistant attorney general signed the settlement May 23, it was only made public Thursday by the alliance.
Read the settlement and alliance statement.
MORE: UW-Eau Claire neuters its homecoming king and queen
MORE: UW-Eau Claire spends $16k to learn about white privilege
Like The College Fix on Facebook / Follow us on Twitter
IMAGE: Shutterstock