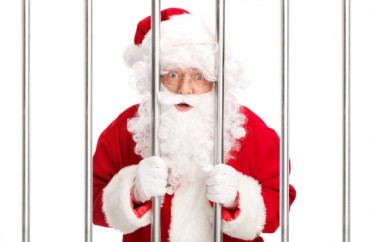 One admonishment among many holiday dictums laid out by University of Tennessee diversity office 
Some Republican state legislators call for UT-Knoxville chancellor to resign over directives 
A list of holiday "best practices" developed over the last year by the University of Tennessee's Office of Diversity and Inclusion offers a parade of Christmastime no-nos, including that holiday parties should not have Secret Santa-themed gift exchanges and the campus community should be careful to "ensure your holiday party is not a Christmas party in disguise."
"Holiday parties and celebrations should not play games with religious and cultural themes," the diversity office advised the campus community. "For example, 'Dreidel' or 'Secret Santa.' If you want to exchange gifts, then refer to it in a general way, such as a practical joke gift exchange or secret gift exchange."
An additional dictum on the list, titled "Best Practices for Inclusive Holiday Celebrations in the Workplace," includes the admonishment that "holiday parties and celebrations should celebrate and build upon workplace relationships and team morale with no emphasis on religion or culture."
Lili'a Uili Neville, communications director of the Office for Diversity and Inclusion, told The College Fix via email earlier this week that the best practices list "was developed because we are a diverse community with students, faculty, and staff from various religious and faith traditions. It is part of our overall educational effort to provide inclusive practical resources for the campus community."
Neville also stated the list is not a policy of the University of Tennessee, merely advice to make holiday parties more inclusive.
"The university does not have an official policy regarding religious and cultural decor or celebration in the workplace. However, we are fully committed to a diverse, welcoming, and inclusive environment," Neville said.
"No one can 'get in trouble' if they choose not to use these best practices. They are an online resource for faculty and staff to review if they are interested in creating a more inclusive holiday environment within their departments and administrative units," Neville added.
The list also cautions against other potentially damaging holiday practices, such as sending holiday cards or serving refreshments that are specific to any religion or culture.
The recommendations have upset some, reported Todd Starnes of Fox News on Thursday.
"The people I represent are disgusted by this," Rep. John Duncan, (R-Tenn.), told Starnes. "People from all over the country are sick and tired of all this political correctness."
And Lt. Governor Ron Ramsey told Fox News: "While the advisory makes clear it is not university policy, these 'suggestions' call into question what purpose university offices of diversity serve."
The Knoxville News Sentinel reports that Republican state legislators — Senate Education Committee Chairman Dolores Gresham and Senate Government Operations Committee Chairman Mike Bell — are calling for University of Tennessee at Knoxville Chancellor Jimmy Cheek to resign.
"The Office of Diversity is not welcoming to all and hostile to none as they claim," Sen. Gresham stated in a letter. "They are very hostile to students and other Tennesseans with Christian and conservative values. By placing a virtual religious test regarding holiday events at this campus, every student who is a Christian is penalized."
UTK's Office for Diversity and Inclusion has published numerous other controversial resources and suggestions for the campus community, most recently imploring students, faculty and staff to use "gender neutral pronouns" such as "ze, xe, xem, xyr, zirs and hirs."
Like The College Fix on Facebook / Follow us on Twitter
IMAGE: Shutterstock