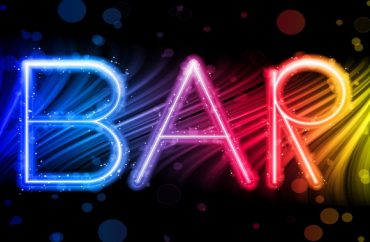 UC Irvine lists 18 different venues, official calls it 'extra-curricular'
The University of California Irvine is telling students where to find the most popular gay bars and clubs in Southern California.
The public university's LGBT Resource Center website lists and hyperlinks to 18 different gay bars and clubs broken down by region: Orange County, Long Beach, Los Angeles and San Diego.
The website also provides details on the drive time to each region, and adds Palm Springs is an excellent city for a gay weekend getaway.
The recommendations, filed under the "Off-Campus Life" section, are on a webpage that also lists various resources such as social, educational and advocacy groups.
Among the promoted venues, the Velvet Lounge advertises specials like "Sunday Drag Brunches" and "Lipstick and Lashes." Others offer "Transgirl Tuesdays" and "Planet Queer." TigerHeat promotes their weekly "Battle of the Bitch Sundays."
In a statement to The College Fix, a UC Irvine spokesperson defended the recommendations.
"UCI considers the extra-curricular life of its students an important part of the experience here," according to the statement. "The listing of nightclubs that provide welcoming spaces for the LGBT community is just one page of a website that also includes links to academic, health, counseling, spiritual, recreational and programming resources as well as opportunities for student life and leadership involvement on campus. Hosting one page on a website costs the taxpayers virtually nothing."
But not everyone believes it's the proper role of a university to tell students where to find the best gay clubs in the region.
"If the school is going to have this taxpayer-funded resource, it should be for every student, not just a select few," Koosha Azartash, a student at the University of California Irvine, told The College Fix. "It's time that UC Irvine stops trying to put us into categories and stops creating division."
The LGBT Resource Center also offers "support, education, and advocacy from an intersectional perspective regarding sexual orientation/attraction and gender identity for the UC Irvine Campus Community," according to its website. It also hosts programs on safe space training, "TransAction Week," and more.
Previous events it has hosted have dealt with racial privilege, gender norms, and various forms of sexuality.
Like The College Fix on Facebook / Follow us on Twitter
IMAGE: Shutterstock