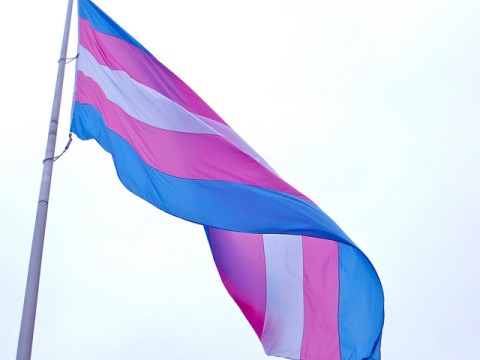 Next fall, students at the University of Arizona will be able to pursue an education in transgender studies in an initiative billed as the first of its kind.
Administrators recently posted four job openings on behalf of the College of Social and Behavioral Sciences seeking to hire professors who will teach exclusively on transgender studies in what one professor called an "unprecedented initiative."
"Gender systems are changing rapidly worldwide, and this is a serious social phenomenon that merits serious scholarly attention; that's why we are establishing this initiative," Susan Stryker, associate professor of gender and women's studies and director of the Institute for LGBT Studies, said in an email to The College Fix.
The development comes at a time when news stories about transgender people – biological men who want to be women and biological women who want to be men – have made waves across the country.
In the last month alone, such headlines have included: a Christian university that dismissed a longtime professor after she decided she wanted to live as a man; a high school that elected a transgender student homecoming queen; and a new California law that allows transgender students to use whichever bathroom and locker room they want, regardless of their biological gender.
"Gender is a complex socio-cultural system, like language or kinship, and we can observe it changing over time and place," Stryker stated. "We would hope that the transgender studies initiative we are developing would be very broad and would encompass many viewpoints and academic specializations."
University officials aim to fill at least two of the positions before the start of the fall 2014 semester, and the other two by fall 2015.
The University of Arizona is the first to develop a minor in transgender studies.
"The University of Arizona saw an opportunity to be a world leader in this emerging area of research," Stryker said. "It saw an opportunity to attract grant money and tuition dollars, to address an emerging social issue, and it took a decisive step toward those goals. I think the decision was motivated primarily by a spirit of entrepreneurialism."
Stryker said it's too soon to spell out specifically what classes will be offered.
"I see a lot of different kinds of opportunities, though admittedly, right now, we are all 'blue sky and white boards,'" she said. "We are attempting something completely unprecedented and we are still in the early fact-finding stages of figuring out what's possible, and what's desirable."
Broad topics she posited included looking at its history, as well as "medical and psychological theories of gender identity acquisition, mass media representation of gender diversity, and public policy related to gender variance."
The new program emerges at a time when social science degrees have becoming increasingly viewed as irrelevant or difficult to land jobs with. And a study by the American Academy of Arts & Sciences reports that college students' interest in the humanities has diminished.
The Transgender Law and Policy Institute, a non-profit transgender advocacy group, claims that between 2 to 5 percent of the population experiences "some degree of gender dysphoria." However, the number who actually undergo sex change operations is far smaller–only 1 in 12,000 (or 0.008%) of those born male, and 1 in 34,000 (less than 0.003%) of those born female–according to the institute.
The Williams Institute at the UCLA School of Law estimates that 0.3% of adults are transgender.
University of Arizona administrators are steering resources to the new program from other academic areas within the university that have been freed up through retirements or professors taking other jobs. But Stryker said the program is not costing the university any new additional money.
She also said the initiative would attract a variety of new grants and students to University of Arizona.
"We see opportunities," Stryker said. "And of course we recognize that there are increasing numbers of people who identify as transgender, or gender variant, who are as important as any other demographic segment of the public, who are eager to gain a deeper understanding of issues they confront in their own lives."
Fix contributor Katie Jones is a student at University of Arizona.
CLICK HERE to Like The College Fix on Facebook / TWITTER: @CollegeFix
IMAGE: Torbakhopper/ Flickr