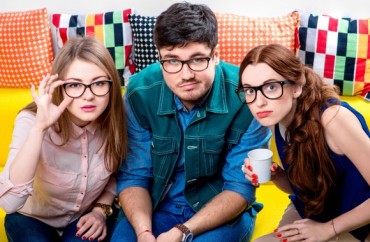 Many universities continue to teach students — especially white students — that white privilege is a real and pressing problem that must be addressed to end racism.
The latest example comes from the University of Iowa, which recently hosted a three-day event called "Exploring White Identity for Effective Allyship," composed of dialogue, panel discussions and interactive exercises for attendees.
Headed up by the university's Chief Diversity Office, the event in late March had an expressed aim for "White identified people to discuss Whiteness and its privileges with other White people. This can be the first step to eliminating tokenism and increasing responsibility among allies to eliminate racism," according to a flier promoting the event.
The first day was a student-focused session, followed by one for the community, and the final session was for faculty and staff.
Numerous campus officials were asked by The College Fix to comment on the workshop, including Elizabeth Lara, diversity resources coordinator, as well as Tom Moore and Anne Bassett in media relations, but none did.
"White Identity is often left out of the 'diversity' conversation but is a crucial part of people and allyship. Creating a space where White-identified folks can discuss this, teach and learn from each other can address different challenges in eliminating racism," according to a campus document obtained by The College Fix explaining the event.
"We are all part of the solution," the document added, "and this opportunity to discuss the role of Whiteness in racial justice is an important one."
MORE: Public university to host whites-only student retreat on 'white privilege'
MORE: Public university spent $11,500 on racially segregated retreats examining white privilege
Like The College Fix on Facebook / Follow us on Twitter