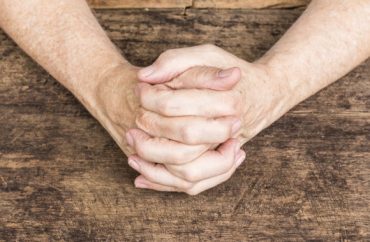 And an 'insensitive' Halloween costume
Bias response teams are intentionally designed to investigate speech that is constitutionally protected, so what exactly are they doing?
Interrogating Christians, apparently.
Public records obtained from North Dakota State University show that administrators opened investigations into expressions of Christian belief, which were "often reported" for bias, according to the Foundation for Individual Rights in Education.
"[T]he system appears to be an open-ended invitation to report anything that offends," FIRE's Adam Steinbaugh says, and the university still hasn't turned over all the documents his organization first requested nine months ago and asked for again when NDSU didn't respond.
In fact, FIRE was last promised new records that were allegedly "in the process of being redacted" six months ago.
The university contacted a Catholic student group for putting up an allegedly anti-woman poster that equated sexual temptation with the temptation to do drugs:
It's unclear how the university responded, but university records … describe the [Catholic] students apologizing.
NDSU got its lawyer involved, as well as student affairs, when another poster was reported for being "blatantly offensive and intolerent [sic]." It said "Atheists are wrong. Creation's case for God." The university eventually decided it didn't break any "institutional policies," Steinbaugh said.
The university exercised questionable pressure, if not exact censorship, in response to other bias complaints.
It told the student moderator of the "Overheard at NDSU" Facebook page that it was being overrun with "sexist, racist, and homophobic" posts, and reminded him of his position in the student government:
The administrator urged that NDSU was "not trying to tell [the student] what to do with his website due to free speech rights" and was simply encouraging the student to be mindful of others' feelings. The student instead stepped down as a moderator of the page.
MORE: U. Oklahoma has both 24/7 bias tipline, bias response team
It's not clear what administrators did in response to multiple complaints about the Genocide Awareness Project, a pro-life effort that compares aborted fetuses to victims of the Holocaust:
One report noted that "[g]roups expressing their opinion is alright, but allowing an obviously religiously-affiliated group to express such a hateful, insensitive message on a state-funded campus property should not happen in the future." One administrator in receipt of a bias incident report asked colleagues: "[I]s there specific language you have used to explain first amendment (sic); freedom of speech; and/or time, place, manner in situations such as this?"
When NBC affiliate Valley News Live came calling for the records, NDSU was a bit more forthcoming, Steinbaugh says.
Last week the station said it got "hundreds of pages" covering the past three years, though Steinbaugh says FIRE previously obtained bias statistics for the 2007-2008 school year, so there's much more waiting to be made public.
Valley News Live learned complaints had been filed because "a bookstore employee wore a Halloween costume that someone found insensitive," a Residence Life poster told students to watch the Super Bowl "'cause you're American," and the university's official song refers to the "red man."
Investigations were often conducted by the "department chair or direct supervisor" when complaints were lodged against faculty or campus employees, Valley News Live said. "In many situations," student complaints were found to "have no merit and the case was dropped."
Read the FIRE post and Valley News Live report.
MORE: Jewish students claim pro-life speech violates Title IX, it's 'triggering'
Like The College Fix on Facebook / Follow us on Twitter
IMAGE: Shutterstock