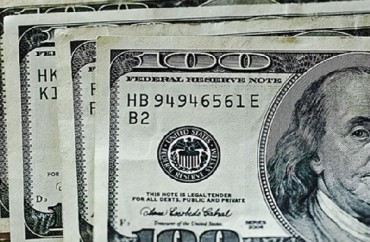 Illinois public administrator's salary comes as state grapples with severe budget woes
The recently tapped chief diversity officer at Northern Illinois University will make $205,000 a year – a $185,000 salary and $20,000 in allowances and expenses – collecting more than 99 percent of U.S. Congress members and all U.S. governors.
In an email to The College Fix, a spokesman for the public university confirmed Vernese Edghill-Walden's compensation package of $205,000 annually, and defended the remuneration as a good use of taxpayer dollars.
"Northern Illinois University serves one of the most culturally and ethnically diverse regions in the country," spokesman Joseph King said in an email to The College Fix. "…We believe that there is great value in that diversity. By creating this position we are trying to ensure that all of our students will reap the benefits of living and learning on a campus filled with many cultures and points of view."
Edghill-Walden, whose full title is senior associate vice president for academic diversity and chief diversity officer, started her new job at NIU on Aug. 1, according to campus officials.
Edghill-Walden's hefty salary comes at a time when Illinois is facing large budget problems, and state lawmakers are at an impasse. Illinois Gov. Bruce Rauner, a Republican, has called for a 30 percent cut to higher education spending to help balance the budget. Rauner, who took office in January, has given up a $179,400 salary and only pays himself $1 a year.
As for NIU, "hiring a veteran educator like Dr. Edghill-Walden, who has a wealth of experience … is an investment in the future of the university and the futures of our students," King stated in his email.
Edghill-Walden's compensation includes a $185,000 salary, as well as $10,000 "to support professional development and
stakeholder engagement" and another $10,000 for taking on extra roles at the university, according to The Daily Chronicle, which reports it obtained details about the new administrator's salary through a Freedom of Information Act request.
NIU spokesman Brad Hoey told the Chronicle her extra roles could include "serving on various task forces, commissions, councils or committees affiliated with the university and/or serving as a representative of the university for similar groups at the local, regional, state or national level."
To put Edghill-Walden's salary in perspective, her compensation is more than all 50 governors in America, whose salaries range between $70,000 and $188,000. It's more than what 99 percent of U.S. Congress members earn as well. Their salaries stand at $174,000.
"In her new role at NIU, Edghill-Walden will be expected to provide vision, leadership, and counsel on matters of diversity and inclusion, and to collaborate with all campus units and with the surrounding community to create a welcoming and respectful environment that values diversity as a dimension of excellence," campus officials stated in announcing the hire.
The College Fix was alerted to Edghill-Walden's salary by USofArn.com, a website that calls itself Northern Illinois' Leading Citizen Journalist. Editor-in-chief Ulysses S. Arn criticized the amount as "outrageous."
"This is an outrageous abuse and misuse of taxpayer and NIU student tuition dollars," he said in an email to The College Fix. "Bureaucrats and paper pushers have no business being paid more than our elected representatives. It is because of this waste of money that college students are saddled with a combined trillion dollars in student loan debt."
Like The College Fix on Facebook / Follow us on Twitter
IMAGE: Main, Trusty Pics/Flickr; Inside, NIU