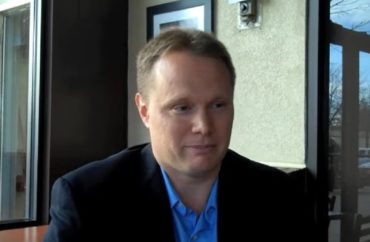 Researches 'positive psychology interventions'
A Purdue University psychology professor who specializes in "positive emotions" and "parental involvement" is accused of beating his wife and locking a child in a dog cage.
Police arrested Professor John Froiland on November 12 after the psychologist allegedly beat his wife and locked a 10-year-old in a dog cage, The Exponent reported. It is not clear if the boy is Froiland's son.
The arrest and subsequent domestic battery charge occurred after Froiland's wife came home from a shopping trip.
The campus paper reported:
Froiland was upset about not knowing where his wife had been all day, so he grabbed her and held her against the wall, she told police.

He and the victim then moved into another vicinity of the house, where Froiland allegedly put the child he was disciplining into a dog crate, Ruley said. Ruley said he didn't want to comment on the boy's relationship to Froiland.

He then broke off the leg of a wooden rocking chair and allegedly struck her with it across both arms in front of the child.
He has been released from Tippecanoe County jail and is on paid leave, according to The Exponent.
Professor Froiland "studies parental autonomy and relatedness support, parent involvement from preschool to high school, teacher-student relationships, intrinsic motivation to learn, student engagement, happiness, and positive psychology interventions," according to his university bio.
"He has developed an intervention that strengthens autonomy supportive parent-child communication, positive emotions toward learning, and intrinsic motivation to learn among elementary school students," his faculty webpage reads. "He has also developed a comprehensive positive psychology intervention that supports the development of lifetime gratitude and positive emotions toward learning among college students."
He consults with school districts and has served on the editorial board of the Educational Psychology journal.
The College Fix could not locate the jail or case information for Froiland.
A search of the Indiana court system only revealed a speeding ticket for John M. Froiland of West Lafayette, where Purdue University is located.
MORE: Check out our campus cancel culture database
IMAGE: UNCCoMedia/YouTube
Like The College Fix on Facebook / Follow us on Twitter