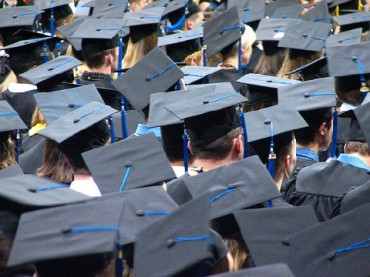 Purdue University will launch a three-year communication degree program this fall in an effort to help students save time and money by speeding up their college education. Purdue is the latest college to offer a shortened degree process as the increasingly expensive cost of higher education remains a national concern.
"In fields of study where they are feasible, three-year degrees may become a new norm in higher education, based on their big advantages in affordability and in speeding a student's entry into the world of productive work," Purdue President Mitch Daniels, former Republican governor of Indiana, stated in announcing the program.
Purdue joins several other colleges across the nation to offer three-year degrees – an idea that gained steam several years ago then lost a bit of traction after it was criticized and produced mixed results. But it appears to be resurfacing as the higher education bubble remains problematic.
The higher education bubble refers to the fact that easily obtained, federally subsidized college loans have allowed college administrators to hike tuition at rates that far outpace inflation, a situation that has burdened college students with massive debt even as the growing irrelevancy of a liberal arts degree and skyrocketing unemployment for college grads festers.
Daniels, who has been lauded in the news recently as a savvy and money-saving college president – drawing praise for his tuition freeze and efforts to streamline the college's budget – said that the three-year degree is a smart solution for many cash-strapped students.
In a 2010 op-ed in The New York Times, two George Washington University scholars argued the streamlined degrees just make sense.
"Three-year curriculums, which might involve two full summers of study with short breaks between terms, would increase the number of students who can be accommodated during a four-year period, and reduce institutional costs per student," they wrote. "While there would be costs for the additional teachers and staff, those would be offset by an increase in tuition revenue."
In an open letter in January 2014, Daniels challenged all the university's schools and departments to create the degree program, and the Brian Lamb School of Communication's proposal rose to the top, earning a $500,000 prize. Daniels called the Lamb School's proposal "superior in its reach" across five popular majors: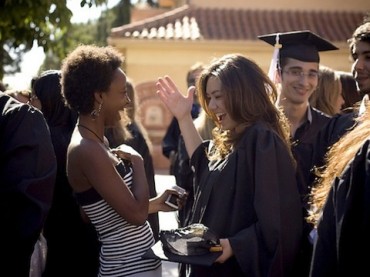 -General Communications
-Human Relations
-Mass Communication
-Corporate Communication
-Public Relations & Strategic Communication
"The estimated cost savings for the three-year program is $9,290 for Indiana residents, $18,692 for nonresidents and $20,252 for international students," Amy Patterson Neubert, a university spokesperson, told The College Fix in an email.
Professor Marifran Mattson, head of the Lamb School, led the effort to build Purdue's three-year degree. She said she hopes many students sign up, but the four-year option remains available to them.
"We are currently in the phase of marketing and getting the word out about it," Mattson said in a telephone interview with The College Fix. For that reason, she is currently unable to gauge the popularity of the program so far among the Lamb School's 650 students.
Mattson said the program was launched in direct response to Daniels' challenge, but Purdue "as a whole gets credit" for it.
"We thought, 'What can we do that is creative and unique?'" she said.
But there's a catch – the three-year program is heavily dependent on two years' worth of summer school for those enrolled. Despite concerns of students not being able to take advantage of studying abroad and internship opportunities, Mattson said the program was developed with those concerns in mind.
"A student will still be able to do study abroad or an internship," she said, adding students can also receive academic credit for it, which can go toward the 120 credits required to graduate.
Mattson said she doesn't foresee any pitfalls or problems with the program as of now, however she asserted that assessment of the program going forward is key. This means following students' ambitions and activities, supporting them in their endeavors, and simply "seeing how they're doing" as they progress throughout their college career, she said.
Mattson added she hopes the Lamb School's efforts will "become a model … that others might look at in ways in which they might do something like it," adding "our goal is to be the preferred destination for people who want to study communication."
Meanwhile, Daniels is finding additional ways to save students money. Last week, Purdue University and Amazon announced they are collaborating to save students up to 30 percent per year on textbooks, or as much as $6 million.
College Fix reporter Andrew Desiderio is a student at The George Washington University.
Like The College Fix on Facebook / Follow us on Twitter
IMAGE: SLU Madrid Campus/Flickr