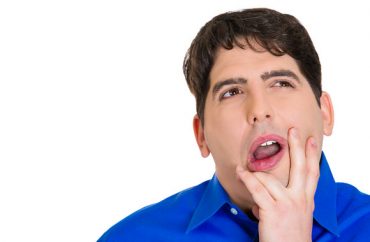 Activist argues for Biblical interpretation that approves of ' long-term, monogamous homosexual relationships'
An LGBT activist recently appeared at Harvard University to present a Biblical reading that affirms gay, lesbian and transgender sexual activity, claiming that the orthodox Christian interpretation of sexual morality has "done unfathomable harm and destruction to LGBTQ people."
Matthew Vines was invited to the campus by three separate pro-LGBT campus organizations, The Harvard Crimson reports. At his speaking event, Vines "talked about his personal experiences advocating for the rights of BGLTQ Christians to his family in Kansas, within his church, and as a member of conservative Christian student groups at Harvard," The Crimson states.
Vines's pro-LGBT appearance comes several weeks after a Christian student group, Harvard College Faith and Action, was put on probation by the university for asking a group leader to resign due to a "theological disagreement." The group leader, a woman, was a practicing bisexual in a relationship with another woman.
Vines "discussed six Bible verses that some religious leaders assert condemn homosexuality," The Crimson reports, and "reinterpreted the verses through the lenses of more 'affirming' readings that place the lines in cultural and temporal contexts:"
Vines also argued that long-term, monogamous homosexual relationships were not a well-known cultural phenomenon until recently, and that, therefore, no Bible verse responds directly to these relationships.

Vines also responded point by point to arguments made by Jackie Hill-Perry, an "ex-gay" speaker and an outspoken critic of homosexuality, at a talk she gave at an HCFA meeting in February, shortly before College administrators placed the group on probation. Vines cited the controversy surrounding Hill-Perry's visit—which drew protest from some students and faculty—as one of his motivations for coming to speak at the University.

"This type of message has done unfathomable harm and destruction to LGBTQ people around the world—broken so many relationships, broken so many lives," Vines said.

Aidan L. Stoddart '21, who helped organize the event, said Vines's focus on a close reading of scripture "creates a bridge" between Christians with varying ideologies.

"I think Matthew's a really important figure because he has a critical, and mature, and very deeply life-giving relationship with scripture that is centered on love," Stoddart said. "Because it's based on a love of scripture that we all share."
Christianity has condemned homosexual acts and otherwise-sexually deviant behavior since the 1st century AD, while ancient Judaism proscribed homosexual behavior several centuries before that.
Read The Crimson's report here. 
MORE: Student op-ed: Ex-gay Christian speaker 'threatened' LGBT students
IMAGE: pathdoc / Shutterstock.com
Like The College Fix on Facebook / Follow us on Twitter