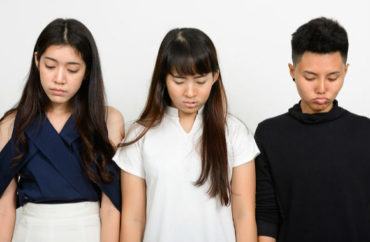 Contrary to 'the 21st Century'
Requiring colleges and universities to evaluate applicants without regard to their race is an attack on education itself, presidents and professors told a federal court overseeing an Asian-discrimination lawsuit against Harvard University.
"In a nation that is more connected and racially and ethnically diverse than ever," a ruling in favor of the Asian-American plaintiffs "would deprive many students of the critical benefits of campus diversity and thus the education they will need as citizens and leaders in the 21st Century," they told the U.S. District Court in Boston.
The friend-of-the-court brief by the American Council on Education, American Association of University Professors and dozens of related organizations was one of many filings this week siding with Harvard.
The university's own data show that Harvard's practice of considering race in admissions has functionally capped Asian-American enrollment for at least 10 years, even as the Asian-American population has boomed.
Another brief that includes all of Harvard's Ivy League peers argued that race-neutral admissions would make nonwhite students at these institutions feel more marginalized. A law professor also argued that the Asian-American plaintiffs had no standing to sue in the first place.
Ignore stats that don't account for 'countless variables'?
The imposition of race-conscious admission policies would hamstring colleges' ability to create diverse student bodies and violate their rights as outlined under the Supreme Court's prior decisions upholding race as a factor in admissions, according to the brief by ACE, AAUP and others.
It claimed that decisions on whom to admit "cannot be reduced to a mathematical formula in which courts can look for a binary outcome based on one or a handful of characteristics alone," even for white and Asian-American applicants.
Citing the Grutter ruling that allowed race-conscious admissions at the University of Michigan law school, the filers said universities "frequently accept" white applicants who perform academically worse than "certain minority applicants, even though statistical models may have predicted the opposite."
Alluding to the expert witness for the Asian-American plaintiffs, whose statistical model was upheld as "methodologically sound" by several economists, the groups told the court: "Statistical analyses that fail to address or inadequately address the countless variables involved in admissions decisions can paint distorted pictures that courts should not accept."
Harvard was a pioneer in the "holistic" model of admissions that followed the first Supreme Court ruling on diversity in education, Bakke, which has been "widely adopted" throughout higher education, they said. (Harvard's holistic admissions include subjective "personal ratings" on which Asian Americans score much lower than other groups.)
Any judgment against Harvard "could upend this evolved and evolving system," the brief says, citing a recent ACE study that found three in four institutions used holistic admissions, including 92 percent of "more selective schools."
MORE: Economists back statistical model that finds anti-Asian discrimination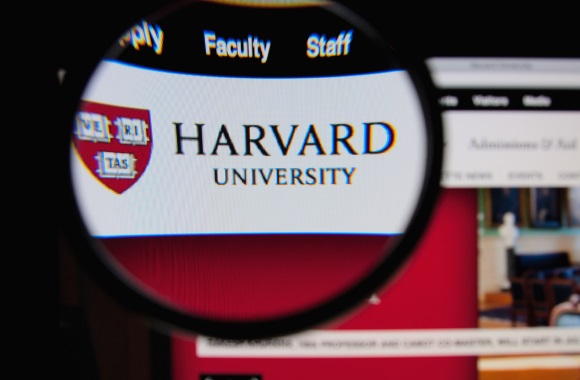 'Impossible' to consider race and ethnicity in isolation
Siding with the Asian-American plaintiffs, who are part of Students for Fair Admissions, would be an "extraordinary intrusion" into colleges' own governance of their affairs, according to a brief signed by 16 elite colleges including Brown, Columbia, Duke, Stanford and MIT.
"Admissions decisions are essentially educational judgments that are protected by the First Amendment and entitled to deference from the courts," they argued, citing Bakke and Grutter.
They acknowledged that "clear boundaries" exist on using race as a factor, citing the Supreme Court's disavowal of racial quota systems in the first Fisher ruling. But the elite colleges have "decades of experience" in designing carefully balanced admissions systems, which have proven that "individualized and holistic review of applicants is the best means that universities can employ in pursuit of meaningful diversity."
The consequences of race-neutral admissions are not benign, they said, creating a negative learning environment for minority students. Citing the University of California's brief in the second Fisher case, they noted that California is barred from considering race in admissions by Proposition 209.
A survey of the UC system's "most selective and least diverse" campuses found that African-American and Latino students reported feeling their race was disrespected at "substantially higher percentages" than other groups, the elite schools said.
Even though race is only one factor, excluding it would "compromise" their abilities to create diverse student bodies and deny the "multifaceted" nature of each applicant, the colleges said: "[T]he unique way in which a person's race and ethnicity interact with other characteristics and experiences make it impossible to consider these variables in isolation."
Ten years out from Justice Sandra Day O'Connor's 25-year deadline for ending race-conscious admissions in higher education, the colleges said "no race-neutral alternative can presently replace" race-conscious admissions in achieving the "educational benefits that follow from a diverse student body."
Two civil-rights legal groups filed a brief in support of Harvard on behalf of unidentified "Asian-American, Black, Latino, Native American, and Pacific Islander" applicants, students and alumni, claiming that students like them will be harmed if the Asian-American plaintiffs win.
"Race-neutral policies often confer a benefit for white applicants who have not been subjected to the harms associated with structural racism, while disadvantaging underrepresented minorities," they said, which will lead to a decrease in minority and particularly black students.
Harvard "needs to do more, not less, to ensure that underrepresented groups," including Vietnamese, Hmong and other Asian subgroups, "enroll in greater numbers to fully harness the educational benefits of diversity."
#AffirmativeAction practices are not used to keep certain racial groups out of college but to allow a greater diversity within. When colleges consider race as a factor, they use it to provide a learning environment that challenges and pushes students to be great. pic.twitter.com/Huob5ltfbL

— Lawyers' Committee (@LawyersComm) July 30, 2018
No standing for 'ideological interests'
One brief submitted in support of Harvard took a different tack from others, saying Students for Fair Admissions does not have "a direct stake in the outcome" of a race-conscious admissions policy.
Article III of the Constitution's standing requirement is not meant for "concerned bystanders, who will use it simply as a vehicle for the vindication of value interests," argued Walter Dellinger, professor emeritus of law at Duke University. He cited a Supreme Court ruling against an anti-abortion pediatrician who tried to intervene in an abortion-doctor lawsuit against a state abortion law.
SFFA founder Edward Blum has no such standing because he formed the organization "with the avowed, exclusive purpose of pursuing his own ideological interests through litigation," according to Dellinger.
Blum made Asian-American students members of the organization, but they have no real say in the governance of SFFA, and so "no remotely meaningful role in the litigation supposedly being conducted on their behalf," Dellinger said.
The Supreme Court has barred courts from adjudicating "abstract questions of wide public significance," which are "most appropriately addressed in the representative branches," he said, quoting a decision that barred an anti-religion group from suing to block a land transfer from the government to a Christian college.
"Mr. Blum's transparent attempt to draw federal courts into resolving one of the most divisive questions of recent years is as troubling as it is novel," Dellinger said.
MORE: Bombshell docs reveal Harvard discrimination tactics
IMAGES: Ranta Images/Shutterstock, Gil C/Shutterstock
Like The College Fix on Facebook / Follow us on Twitter