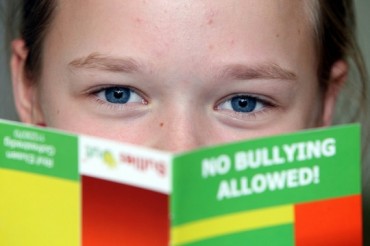 The anonymous social media app Yik Yak has been blocked on campus at Vermont's Norwich University because of "cyberattacks against some students," the Associated Press reports, though it sounds more like cyberbullying from the college president's statement:
"I just know that it is hurting my students right now," he says. "They are feeling awkward, they are feeling hurt, they are feeling threatened."
The creators have already blocked the app's use from "areas near most middle and high schools" out of concern for younger users who may feel bullied, the AP said:
In a number of instances elsewhere across the country, people have been charged with crimes for making online threats or harassing someone via Yik Yak.
Colgate University students likewise have staged a three-day sit-in that was "inspired in part" by "bigoted messages" on Yik Yak – which was followed by more incendiary Yik Yak posts, Inside Higher Ed reports:
"I chose Colgate for the lack of it's [sic] diversity," reads one of the milder entries. "I knew the statistics. It's not my fault you didn't read the fine print."

Reads another, "White people won life, Africa lost, sorry we were so much better than you that we were literally able to enslave you to our will."
Colgate has sporadically dealt with race-tinged protests on campus, whose undergrad population is nearly 70 percent white, since a 2001 sit-in to protest "lack of diversity" and "racially insensitive messages" sent by a professor.
The new protesters demanded that the administration require faculty and staff go through "sustained diversity training," increase financial aid to needy students and hire and retain more minority faculty.
Read the AP story here, and the Inside Higher Ed story here.
Like The College Fix on Facebook / Follow us on Twitter
IMAGE: Working Word/Flickr