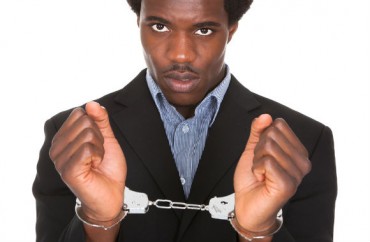 For most of human history, autocrats, patriarchs and mob rule have formed the standard system of governance. Minorities – particularly those accused of doing or being the wrong thing – suffered in law and deed.
One of the triumphs of the English common law system, heavily reflected in the U.S,. Constitution, is the protections it grants to people who are accused of wrongdoing.
In the college campus setting, those protections have largely been nullified for students accused of sexual misconduct because of federal pressure in the past few years.
But not in Tennessee, whose public universities have retained an administrative hearing process that's closer in substance to a criminal court than the one-sided, opaque process – sometimes led from start to finish by a single person – that is frequently criticized in lawsuits filed by accused students against their schools.
A group of six rape accusers at the University of Tennessee is trying to force the school to ditch the foundations of American justice, suing the school for – gasp – providing basic fairness to accused students.
The Tennessean reports that the unnamed accusers say the system used by public universities across the state
is unfair because it provides students accused of sexual assault the right to attorneys and to confront their accusers through cross-examination and an evidentiary hearing in front of an administrative law judge. The administrative law judge who hears the case is appointed by [Chancellor Jimmy] Cheek, the lawsuit says.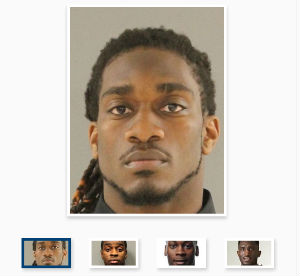 Unsurprisingly, the accusers say they are the victims of black male athletes. They claim UT "has created a student culture that enables sexual assaults by student-athletes, especially football players."
The school is fighting back, saying through its counsel that its obligation is to the laws of the state, not a mob of purported victims:
When the University receives a report of sexual assault, we offer care and support to the person who came forward and work to investigate and resolve the matter in a timely, thorough, and equitable manner. When warranted, the University takes disciplinary action but will not do so in a manner that violates state law or the constitutional due process rights of our students.
RELATED: Under Obama, federal investigations of campus sexual assault cases skyrocket
UT does well to show caution when confronted with such accusations, especially when they look like a shakedown:
The plaintiffs are seeking damages including reimbursement and pre-payment for all of their tuition and related expenses incurred as a consequence of the sexual assaults, as well as damages for deprivation of equal access to the educational benefits and opportunities provided by UT. They're also seeking damages for emotional suffering. The lawsuit also is seeking an injunction that would force the state to stop using the administrative hearing process.
It's worth remembering why UT is not rushing to judgment: Its Chattanooga administration's adjudication of an accused student got swatted down by a judge last summer, who said the burden of proof was on the school to show that (surprise) a student athlete didn't obtain consent from his accuser. In other words, "affirmative consent" is not legally enforceable.
Corey Mock, the son of former University of North Carolina wrestling coach C.D. Mock, beat two expulsion attempts by UTC when the judge said he could continue his studies during the litigation.
RELATED: Lawsuit forces university to drop rape charge against student, but threats to other innocents loom
We interviewed the senior Mock in October about the toll the investigation took on his son, and how the intervention of the court system let Corey at least get his bachelor's degree, if not salvage his wrestling career. (For more stories from accused students themselves about their ordeals, read Emily Shire's excellent piece for The Daily Beast last month.)
As the Chattanooga Times Free Press reported when Corey Mock was exonerated:
"I was doing so many nonconsensual things, being passed out and throwing up," [accuser Molly] Morris said over the phone on Tuesday. "Those should say 'no.'"

But there was no one else in the room that night. No one can testify if she consented, or if Mock took advantage. And because of the lack of proof, Mock was found not responsible under Tennessee law.
This is what the group of six rape accusers want to end – a procedure that puts complainant (accuser) and respondent (accused) on the same legal footing. Where accusations don't equal guilt. Where there's not a predetermined result to satisfy a federal witch hunt backed by financial threats.
The University of Tennessee has the chance to stand up for the legal rights of all its students, not just those who demand that they be "believed" because they "survived" an ambiguous sexual encounter – and that their alleged attacker be branded a rapist and ruined for life.
RELATED: Father speaks out after college-athlete son cleared of rape: 'How many young men have to have their lives destroyed?'
Like The College Fix on Facebook / Follow us on Twitter
IMAGE: Andrey_Popov/Shutterstock, The Tennessean screenshot