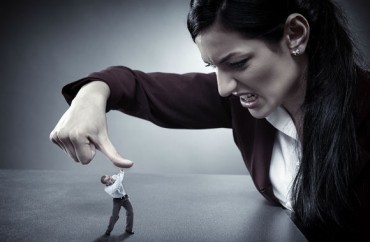 Though much has been made of Ken Starr's removal as president of Baylor University – and just Wednesday, his voluntary resignation as chancellor – in the wake of an independent report into its sexual-assault investigations, few commentators seem to appreciate the report's primary takeaways.
Ashe Schow of the Washington Examiner lays them out in a column that says while Baylor's disproportionate concern for its accused student athletes was wrong, the answer is to remove colleges entirely from the process.
The report prepared by the Pepper Hamilton law firm at Baylor's request does not recommend ways for Baylor to improve its investigations, but rather to make them grossly unfair in the other direction.
As Schow notes, Baylor is caught between contrasting notions of who should drive the investigation process, the accuser (as Pepper Hamilton said) or the school (the Department of Education has faulted schools for not moving forward when an accuser doesn't want to).
It's stunning that the law firm blames Baylor for treating "all respondents equally," saying that it should have used a "trauma-informed" (i.e., slanted) approach:
In essence, Baylor didn't adopt a "listen and believe" attitude that accepts all suspicious behavior as evidence of "trauma" even when that behavior would in any other crime be evidence of lying. Such methods of investigation are designed to railroad the accused, as investigators are taught that the accusation is most likely true (so don't bother considering the accused as innocent until proven guilty) and that inconsistencies in an accuser's account are just evidence of trauma.
Indeed, "victim-centered" investigations are the new trend in law enforcement, a deeply disturbing shift that provoked one due-process group to launch a new campaign against the phenomenon this week.
Schow foresees an "overcorrection" that will take down future Baylor students accused of rape "no matter how flimsy the evidence against him," and Pepper Hamilton is cheerleading for that result:
On page five of the report, the law firm faults Baylor for failing to identify "the likelihood of occurrence" of sexual assault. We all know what this means – the debunked "1-in-5" statistic.

The recommendations for the school also ooze overcorrection, with the word "complainant" from the report being replaced with "victim," because that is how Baylor now has to think: Every accuser is automatically a victim before any investigation takes place. This is how bias begins.
Get ready for more lawsuits against Baylor by male students railroaded for no other reason than they are male.
Like The College Fix on Facebook / Follow us on Twitter
IMAGES: Catalin Petolea/Shutterstock, Pepper Hamilton screenshot