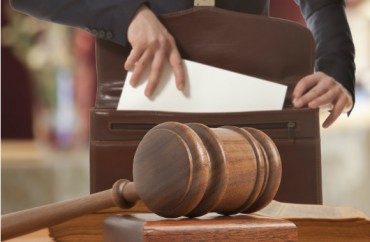 The American Civil Liberties Union is suing the School District of Lancaster (Pennsylvania) for denying six refugee students' right to an appropriate education.
The civil rights organization contends the district "systematically stall[ed] and stymie[d] enrollment for older refugee students […] or plac[ed] them into an inferior alternative school," reports Penn Live. That school "subjected them to bullying, intense security protocols and an accelerated learning program" …
The district claims that the school, Phoenix Academy, is "better suited" for older refugee students than a more traditional high school setting like McCaskey HS.
[…] testimony heard Tuesday portrayed the academy as a hostile learning environment where pat-downs and property searches are the norm, and where English-as-a-Second-Language (ESL) learners, like [Chad refugee Khadidja] Issa, are being left behind.

"The class moves fast and I don't learn anything," Issa said through an interpreter, claiming her sister who attends McCaskey High School speaks better English because of the slower pace utilized there. [Attorney Eric] Rothschild says this claim will be bolstered by expert testimony to be introduced later in the week. Hearings in the case are scheduled to last through Friday.

MORE: USC student government rejects resolution for shelter, money to Syrian refugees

Attorneys for the district, led by Sharon O'Donnell, responded to the allegations by saying: "Phoenix Academy is not the prison that some people would make it out to be. They're actually getting more focused instruction away from the distractions of the larger McCaskey High School."

She added: "If they don't like the security measures [at Phoenix Academy] then they definitely won't like them at McCaskey, where they have two guards with Tasers and yes, sometimes they have to use them."

O'Donnell also argued that factors including age and prior educational attainment determine where a student is sent, not their background or country of origin. Issa, for example, only had a sixth grade education before coming to Lancaster as a young adult, her testimony revealed.
Rothschild said "These young people came to this country to escape war and persecution They want to create a better life for themselves and their families, and to do that they need a meaningful education."
He added that the "lack of interpreters, minimal English language instruction time, Draconian policing measures" caused "irreparable harm" to the refugee students.
Somali refugee Qassim Hassan said going to Phoenix made him "feel bad": "I did not find the school that I deserved."
MORE: Harvard Fellow: 'Bigots stealing feminism' after migrant sexual assaults
MORE: School district violates Christian college students' rights, official says
Like The College Fix on Facebook / Follow us on Twitter
IMAGE: Shutterstock