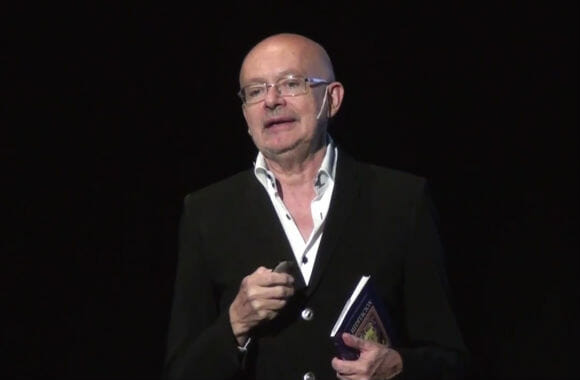 WASHINGTON, DC – You think your state government is suppressing your constitutional rights via your public university? Be glad you didn't live in Ecuador when it was illegal to run a private university.
This weekend's Students for Liberty conference, which draws an international contingent each year, served as an unintentional counterpoint to a recent Atlantic essay that naively argued an educational system with no private entities was preferable to one with no government entities.
Santiago Gangotena, founder of Ecuador's longtime illicit Universidad San Francisco de Quito, reminded American students how precious their rights are, and invited them to enroll at his privately funded school, which has a booming international population.
He said he "became enamored" with the liberal arts while studying in the U.S. and returned to Ecuador in the late 1970s, where the educational system represented "bastions of extreme leftist ideology." The battles back then were literal: Maoists and Marxists committed physical violence against each other in the quest for the "political bounty" of government universities.
The only real provision for private education in the country was the Catholic church, and schools required ongoing government permission, Gangotena said.
He started marketing what would become USFQ through an advertisement, which drew inquiries from 3,800 people the first month. Gangotena said the first class was 126 and doubled every year, which was no small feat because USFQ charged 800,000 sucres in tuition – about 100,000 times more than the public universities, whose tuition he estimated at a few American cents. (The local currency was phased out in 2000.)
The school operated in the "informal sector" for eight years, until the mid-1990s, he said: "They could close us down at any moment." USFQ required students and their parents to sign a disclaimer when they enrolled, which saved the university from a corrupt financial-fraud prosecution: Gangotena learned the politician targeting him had a daughter enrolled at USFQ.
This "informal black market university" is now legitimate, enrolling 8,000 students, about a thousand of them international, and it has the biggest library in the region. Gangotena said it's the only university in the world with a presence in the Galapagos Islands, technically a joint project with the University of North Carolina.
Gangotena was particularly proud of the university's work in socially integrating students from across Ecuadorian society. The country is split culturally between the coasts and the highlands, with different manners of speaking. The university gives scholarships to the country's 14 indigenous groups, he said.
Its ideals are "liberty, goodness, beauty, truth." Yep, definitely doesn't sound like your average American university.
IMAGE: TEDx Talks/YouTube
Like The College Fix on Facebook / Follow us on Twitter