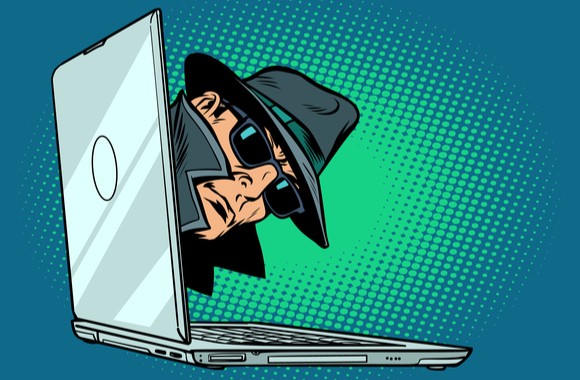 Inherently creates a 'surveillance state'
In the wake of the COVID-19 pandemic, many universities signed emergency contracts with remote proctoring companies that monitor students – including their eye movements – as they take tests online to detect cheating.
The reviews are in from students, faculty and privacy activists, and they're not good.
Companies including ProctorU, Proctorio, Honorlock and ExamSoft have faced accusations that their operations inherently violate student privacy, provoking petitions against the services at several college campuses.
Students, activists and lawmakers have also accused them of violating federal regulations on accessibility and student privacy.
Last month the University of Illinois announced it will discontinue its contract with Proctorio after the summer semester because of "[s]ignificant accessibility concerns" with the technology. Technology news site The Verge called Proctorio's technology "fully algorithmic" – not relying on a human proctor observing students – which can flag certain disabilities as suspicious.
Sen. Richard Blumenthal of Connecticut is leading a coalition of fellow Democratic senators in demanding the platforms address "shortcomings that fall heavily on vulnerable communities and perpetuate discriminatory biases." Former presidential candidates Elizabeth Warren of Massachusetts and Cory Booker of New Jersey are among those on board.
The Electronic Frontier Foundation, a digital privacy advocacy group, sounded the alarm about the services in August, the start of the fall semester. There's a "huge catch" in their promise: They inhale biometric data without stopping "creative students from outsmarting the system."
An EFF official recommended the nuclear option in a phone interview with The College Fix: Schools should "remove all high stakes testing" for the duration of the COVID-19 pandemic.
"It's very hard to duplicate the environment of a high-stakes test when the student is in one room and [proctors] are in another," Jason Kelley, acting associate director of research, said Friday. There is no way to reconcile this problem other than "creating a surveillance state."
A third of law students accused of cheating on bar exam – with no evidence
Students have to share substantial information with a third party to replicate, at some level, what their professor would do in the classroom. They also need to have certain technology on hand.
A ProctorU support page tells students to provide a "government-issued photo ID." They need not only a webcam, microphone and "strong internet connection," but also a "hard surface," apparently because its monitoring software is thrown off by softer surfaces.
Honorlock says it retains recordings of students for 12 months unless a customer institution is "investigating a case of academic integrity."
The Council of University of California Faculty Associations, which represents faculty across the UC system, was among the first groups to express concern. It asked the Office of the President in May "to adopt a system-wide policy rejecting and discontinuing all remote, external proctoring services … effective immediately."
EFF highlighted petitions by students against virtual proctoring services in September, a month after its warning about their infringements on privacy.
University of Wisconsin-Madison students complained that Honorlock required their driver's license and engaged in voice tracking of other people in the students' homes. Students at Florida International University faulted Honorlock for making students show a 360-degree view of their work space prior to taking a test and claimed it held recordings "up to 2 years."
Auburn University students referred to Honorlock, ProctorU and Respondus as "legitimized spyware."
Colorado State University-Fullerton students called Proctorio's service a "gross invasion of privacy" that is "creepy and unacceptable." A petition at Washington State University noted that hackers obtained 440,000 student records from ProctorU.
EFF highlighted the problem with remote proctoring producing "false positives" late last year, noting that ExamSoft flagged a third of test-takers for the California Bar Exam in October.
MORE: Student government hides recordings after conservatives use footage
Aspiring attorneys received notices that "you've been flagged" by its algorithm, "and there is going to be a hearing," Kelley (left) told The Fix. He said they were not provided evidence of their alleged cheating, raising the question how they can prepare a response.
Several law school deans have told bar exam administrators that remote test-taking is a "bad idea," he said.
Some high school students have told EFF that they refuse to consider colleges that use proctoring software, fearing for their "legal rights." Kelley said this was a legitimate fear, given that proctoring services technically don't claim "anyone is cheating."
The services just "flag students" for behavior such as glancing away from the screen longer than a supposedly normal period, "and present administrators and teachers with the evidence of why they flagged the student."
Professors thus have the burden to review all the data and make a judgment call about any given behavior, and not everyone will "be looking closely at the data," he said: They might even ignore the data if they suspect a student is more likely to cheat.
The business model lets the companies "absolve themselves from any negative harms that their software does when it comes to flagging students unfairly" and potentially lowering their grades, Kelley said.
'Not a normal mode of testing to stare at a screen nonstop for an hour'
Kelley confirmed that students who are "different from the norm" are correct to suspect that they are "flagged more" based on the algorithms used by the services.
Gaze and audio monitoring algorithms are responsible for these faux flags, catching pupils with "ticks," anxiety and nervous disorders.
"We've all been nervous, we've all been taking tests and looked at the screen, and looked up, and looked down, and put your hands on our hands while we are thinking," Kelley said: Even speaking out loud can draw a flag.
"It's not a normal mode of testing to stare at a screen nonstop for an hour," yet proctoring companies and their customer universities assume that it is. The anxiety produced by being on camera throughout a test can itself be considered "discriminatory."
Facial recognition technology is also "likely to have more trouble matching a brown face as compared to a white face," according to Kelley. Some black students get flagged for not clearly appearing on camera, due to the lighting conditions in the room.
Financially marginalized students are also less likely to have a work space where they can take a test uninterrupted, a working computer and high-speed internet, he said.
A San Francisco resident, Kelley said that in California alone there are "millions of students" who could fail tests simply because they don't have broadband access or a new computer that won't struggle to handle high-resource video streaming.
His group has seen reports of students resorting to taking tests in library and fast-food parking lots. They also go to the homes of friends with better internet service, which "makes everyone less safe during a pandemic."
Asked for other odd reasons that students draw red flags, Kelley said one student was flagged for being "on the phone with ExamSoft tech support" because the exam wouldn't load. They may also be dinged for not using the restroom fast enough, or if a "young child" walks into the room – a likely scenario for students who are parents.
MORE: University ditches ban on email that 'might' offend 'ordinary' people
IMAGES: rogistok/Shutterstock, Electronic Frontier Foundation
Like The College Fix on Facebook / Follow us on Twitter