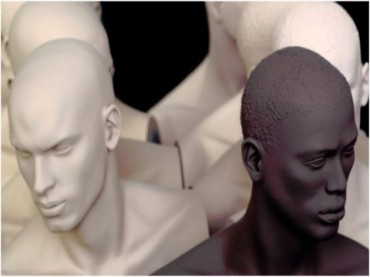 Only students of color should vote for student government candidates of color — because how could "white students have any valid say in who is to represent minorities?" — is the gist of a report in the Cornell Review summarizing discussions at a recent Student Assembly meeting.
The public forum, titled "Change the SA: A Discussion on Restructuring," showcased by comments and "snaps" (how many students today show support for something instead of clapping) how many students in the room supported the notion of race-based elections for student government positions, the Review reports. Apparently, there were quite a few.
The report reads in part:
The Student Assembly's Vice President for Finance, Matthew Stefanko '16, followed with an equally damning blow to reason—but only after apologizing for taking up any speaking time at all as a white male. Why, according to this SA member, is student governing body broken? Simple: minorities do not feel comfortable running for SA positions. He himself clarified that if, as a minority, he walked into the Assembly and "saw a bunch of white males debating the rules" he too would be off-put. It is, of course, unclear precisely what SA he was referring to given the heavy presence of minorities on the Cornell Student Assembly, but proposing such an inquiry was off the table at this all-welcoming community event.

The real problems on this campus are "not happening to white male students" the VP clarified.

… With it clear by this point the prevailing feeling—emphasis on feeling—was that more minority representatives are a necessity, one SA member took it upon himself to propose precisely how the seats would be filled. A series of votes would be in order, of course, but how, pondered the representative, could white students have any valid say in who is to represent minorities? "People in the minority group, not people in the majority group, should choose their representative," clarified the SA member to a thunderous round of snaps.

Correct: a significant proportion of attendees at Thursday's meeting were all in for elections restricted by race and gender. While the select few of us still residing on Planet Earth were busy recovering our composure, another Student Assembly member went out on a limb and brought up a well-founded fact: restricting elections based on race is illegal in the United States. Nevertheless, as the meeting drew to a close, the crowd was still into the whole race-based voting thing.
Read the full Cornell Review report.
RELATED: As reparations, give blacks 5/3 of a vote, scholar argues
Like The College Fix on Facebook / Follow us on Twitter
IMAGE: DryHundredFear/Flickr