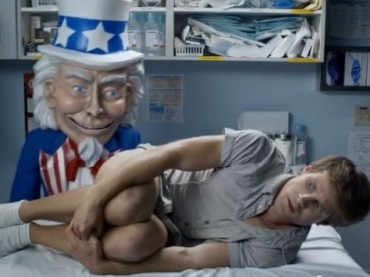 A contingent of University of Kansas graduate students have launched a petition opposing a proposal by campus officials to slash the number of maximum weekly hours graduate student employees may work from 30 to 20 – a plan concocted by administrators to skirt Obamacare mandates.
"We do not wish to see graduate employees lose employment opportunities that are crucial for paying their bills, feeding themselves and their families, and generally establishing a decent standard of living," the petition states, according to the campus Daily Kansan.
The proposal is on the table as a way for the public institution to meet the employer mandate to provide health insurance for all employees working 30 hours a week or more, the Lawrence Journal-World reports.
At a recent student government meeting during which this issue was broached, one of the grad students leading the charge, Pantaleon Florez, asked the audience who had taken a class led by a graduate teaching assistant, and nearly every students' hand went up.
"I don't think you want hungry GTAs," Florez warned, according to the Daily Kansan.
The Lawrence Journal-World adds that "the University of Alabama has already moved to limit graduate assistant hours to 20 per week to avoid paying for insurance under the health care law — a fact that has fueled concern at KU."
The article goes on to cite several graduate student employees at KU who would be financially devastated if their hours were cut.
"Taking the 10-hour position away from me would put me literally below the poverty line," Florez told the LWJ.
Like The College Fix on Facebook / Follow Us on Twitter
IMAGE: Generation Opportunity