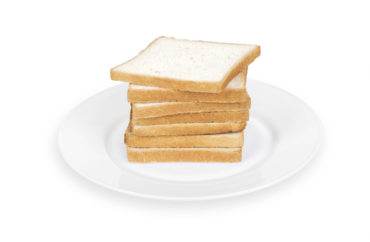 SCOTUS pick Kavanaugh preferred plain cheese pizza, 'sometimes' pepperoni, according to source
Judge Brett Kavanaugh, Donald Trump's recent selection to fill the vacancy on the Supreme Court left by Anthony Kennedy, was a "bland eater" in college, his then-roommate has revealed, with the potential justice preferring to dress his pasta with simple sauces that were not spicy at all.
The revelations come in an article at The Yale Daily News that reveals other details about Kavanaugh's life at the elite Ivy League university, including that he was "a big Redskins fan" and that he used to participate in scratch basketball games with friends.
The details about Kavanaugh's food habits came from a former roommate, who said that the judge, during his time at Yale, was a "bland eater" who "never ate his pasta with anything more exotic than tomato sauce or ketchup on top," according to The Daily News.
"At visits to Yorkside Pizza following late nights at Toad's Place…the judge's pizza had to be plain cheese, or sometimes just pepperoni," The Daily News reported.
"When he had spaghetti sauce, it was ragu — he didn't want anything spicier than that," another roommate added.
The food-related exposé comes shortly after another bombshell earlier this week, this from The Washington Post, in which a woman who knows Kavanaugh personally revealed in an op-ed that the judge is a "carpool dad" and "one great guy."
"I legit can't believe this got published," MSNBC's Chris Hayes tweeted regarding the op-ed.
Read The Daily News report here.
MORE: Yale-educated Supreme Court nominee 'is a threat' to Yale students and alumni, they say
IMAGE: studiovin / Shutterstock.com
Like The College Fix on Facebook / Follow us on Twitter