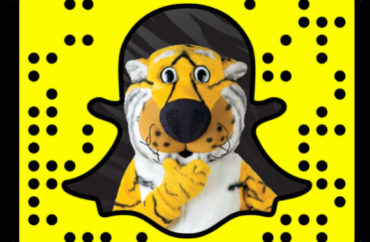 Despite slashing its public relations and Washington DC lobbying offices, as well as its social media team in the midst of financial crisis following well-publicized racial protests, the University of Missouri had quietly hired a PR to help its image problems.
The Columbia Missourian reports Edelman PR, the firm which assisted Penn State during the Jerry Sandusky child molestation scandal, was paid $250,000 and $350,000 between June 2016 and July 2017, and an additional $123,600 for its services through June 2018.
"The strategy Edelman presented was to limit media access, mostly in the form of written 'pre-determined statements,' push positive stories about the university and create a strategy for all representatives to answer expected tough questions the same way.
"Edelman has looked at news releases and provided feedback, proposed specific events to push positive media messages for MU and helped plan the school's overall public relations strategy, according to the contract and documents. The firm has been helpful to MU, campus spokesman Christian Basi said."
However, the contract with Edelman was not publicly announced.
Spokesman Basi said the university doesn't "send out press releases on every consultant" that it hires. He added that the agreement was mentioned at a Board of Curators meeting; however, "the comment wasn't noted in the meeting minutes, and the documents accompanying [Vice President for University Relations Steve] Knorr's presentation were not posted."
Knorr ended up a victim of Mizzou's layoffs.
Basi said Edelman's hiring went through the UM System's typical public process where bids are requested for a service. That information is available on the System website, and Basi said anyone could have known about Edelman from seeing it there or making a public records request. …

Edelman has a long list of notable clients, including institutions of higher education and Fortune 500 companies. In addition to Penn State, the firm worked with the tobacco industry in the 1980s and the Saudi Arabian government last year, according to an April 2016 Washington Post article.

In 2014, Edelman proposed a strategy of investigating dissenters of the TransCanada pipeline and then spreading unflattering findings, according to a November 2014 New York Times article. …

It's not unusual that the UM System would turn to a public relations agency for help to recover from a crisis, said Holly Higginbotham, an associate professor of strategic communication in the Missouri School of Journalism. "In fact, it is probably a well-advised step," she said in an email.

"The expense of restoring an organization's reputation once it has been damaged can be costly," Higginbotham wrote, "but not addressing that damage and restoring public trust can be even costlier in the long run."
One of the Edelman strategies for dealing with its racial strife was for university officials to refer to the situation as a "perfect storm," and that the school came out of the protests "stronger than ever."
Another, as previously noted, was Mizzou officials relying more on "pre-determined written statements" rather than "quick responses and access to spokespersons."
MORE: Massive layoffs coming to Mizzou as enrollment craters
MORE: Mizzou enrollment plunge means several dorms closing
IMAGE: Social media screencap
Like The College Fix on Facebook / Follow us on Twitter