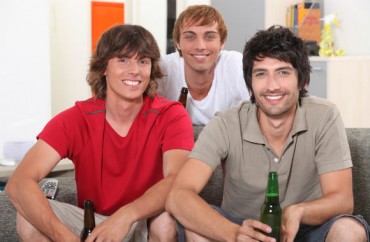 But is the wording too specific to cover Harvard?
Harvard has spent a year and a half debating whether to retaliate against members of all-male and all-female clubs by denying them leadership in campus organizations, athletic captaincies and recommendations for prestigious fellowships.
Its highest governing body recently approved the penalties in the name of "inclusivity" – but it could all be undone by congressional Republicans.
The Harvard Crimson reports on a provision included in an amended version of the PROSPER Act, the reauthorization of the Higher Education Act, which is being marked up today in the House Education Committee:
The proposal, an amendment included in legislation to reauthorize the Higher Education Act, would ban schools that have "a policy allowing for the official recognition of a single-sex student organizations" from imposing penalties on members of the groups. Because Harvard does not have a policy officially recognizing final clubs and Greek organizations, it remains unclear if the legislation—still subject to change—would apply to Harvard.
A Republican staffer on the committee told the Crimson the provision is courtesy of Rep. Elise Stefanik, Harvard alumna and former Crimson editorial writer, and Stefanik's office didn't deny it:
"Congresswoman Stefanik believes that students should be able to practice their Constitutional right of association and would expect that institutions of higher education, even private institutions, would uphold these rights," Stefanik's communications director Tom Flanagin wrote in an emailed statement Monday evening.
Though amendment sponsor Rep. Brett Guthrie and other committee Republicans didn't answer questions about its intent, the provision language "echoes" Harvard's approved policy, said the Crimson:
Under the proposal, subject schools would be barred from denying letters of recommendation, team captaincies, or student organization leadership positions to members of single-gender social groups.

The proposal also forbids subject schools for taking further "adverse action" against members of single-gender clubs, including withholding financial aid, restricting access to on-campus housing, or taking other punitive measures. Harvard's policy does not currently include these measures.
Committee chair Virginia Foxx didn't mention Harvard when she told Inside Higher Ed that the provision was intended to show the committee "upheld the First Amendment," suggesting it was targeting public colleges and universities.
That report also suggests Harvard may not be covered, since it doesn't formally recognize single-sex campus organizations. But by imposing sanctions on members of these groups, it could be argued that Harvard functionally treats them as recognized groups.
A spokesperson for the committee told The College Fix to contact Stefanik's office for an update on its status, but then denied that she had confirmed its authorship, saying the Crimson report was "based on hearsay from another office." The Fix has contacted Stefanik's spokesperson Flanagin for clarification.
Read the Crimson and Inside Higher Ed reports.
MORE: Harvard votes to discriminate against all-male and all-female clubs
IMAGE: auremar/Shutterstock
Like The College Fix on Facebook / Follow us on Twitter