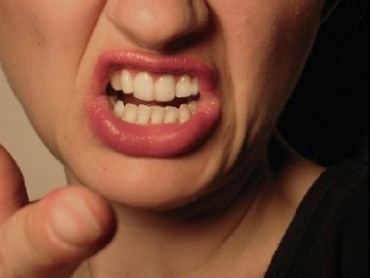 The University of Michigan is the gift that keeps on giving when it comes to buffoonish attacks on anyone who departs from progressive orthodoxy.
Today's gift, courtesy of National Review Online: The chair of the communications department has written an article explaining why "it's okay to hate Republicans."
I hate Republicans. I can't stand the thought of having to spend the next two years watching Mitch McConnell, John Boehner, Ted Cruz, Darrell Issa or any of the legions of other blowhards denying climate change, thwarting immigration reform or championing fetal "personhood."
Susan Douglas says "history and psychology" back her claim that Republicans are responsible for the "polarization" that now grips America.
Democrats are really only hating "back" Republicans who have hated them by promoting "a single-minded, uncomplicated, good-vs.-evil worldview that vilifies Democrats," Douglas says in her column for In These Times, a left-wing magazine.
Katherine Timpf at NRO wonders how this unvarnished public loathing might affect Douglas's students:
It seems as though, for a student who votes Republican, knowing you had a teacher who assumed you were an intolerant bigot and blatantly advocated for hating you would likely create an "intimidating" educational environment; however, the [school's] anti-discrimination policy only protects against discrimination against someone "because of that person's race, color, national origin, age, marital status, sex, sexual orientation, gender identity, gender expression, disability, religion, height, weight or veteran's status." (Basically anything except for political affiliation.)
So, for Republicans in Douglas's class: Keep your mouth shut or parrot what she says to make it through unscathed. (Here's her article archive.)
Read the National Review Online article.
Like The College Fix on Facebook / Follow us on Twitter
IMAGE: Floyd Brown/Flickr