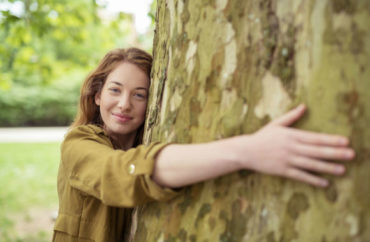 People of color living in socioeconomically disadvantaged communities are victims of "tree inequity," according to a research group known as American Forests.
The group found that found that trees are disproportionality planted in wealthier and whiter neighborhoods and thus have "deprived many communities of color of the health and other benefits that sufficient tree cover can deliver."
The new Tree Equity Score, funded in part by the United States Forest Service, uses a 100-point system to determine whether there are enough trees planted in a given neighborhood.
"Our Tree Equity Score will help make us all accountable and create action at the local, state and national levels," said American Forests president and chief executive officer Jad Daley in a statement. "It shows us exactly where the problems exist, where we need to concentrate investment to solve them, and where we need to bring people together — all different types of people and organizations."
Daley argues planting more trees is "infrastructure" similar to traffic lights and other public safety measures.
"This country is denying life and death infrastructure to people based on income and race. That's morally insupportable. This is just completely at odds with our values as a country."
The group's ultimate plan is to plant and protect 522 million trees within urbanized areas to achieve tree equity, arguing that doing so would support 3.8 million jobs.
"Annually, the trees would mitigate 56,613 tons of particle pollution and absorb 9.3 million tons of carbon — the equivalent of taking 92 million cars off the roads," the group says in its report.
On its website, American Forests also advocates for the passage of the "TREES Act" ("Tackling Residential Energy burdens Efficiently") in Congress, which would create a new $50 million program to plant 300,000 trees a year, "mainly in underserved urban communities."
The bill enjoys bipartisan support in both houses of Congress, including Republican co-author Rep. Elise Stefanik of New York.
"Trees planted through this program would help mitigate climate change and absorb pollutants that are harmful to people with respiratory illnesses," the group says.
Among the cities with the "most to gain," according to the group's calculations, are Chicago, Houston, Los Angeles, Detroit, Philadelphia, New York, Portland, and Milwaukee.
Read the full report here.
MORE: Green New Deal is all about 'intersectionality,' Senate sponsor tells college students
IMAGE: stockfour/Shutterstock
Like The College Fix on Facebook / Follow us on Twitter