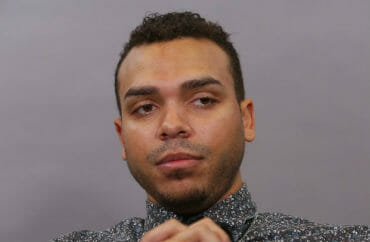 The progressive version of 'fake news'
Chances are you heard about President Donald Trump's "Fake News Awards" yesterday, in which the Republican National Committee highlighted 10 specific news and opinion articles and one meta-narrative ("RUSSIA COLLUSION!") it deemed "fake."
Of course it was a useless exercise. It's intended to generate ratings, which is the president's holy grail and most consistent accomplishment.
It's also plausibly saving the news industry: Paid subscribers and ad revenue are up after years in which it looked like veteran news outlets would go the way of the recording industry, steadily shrinking in a cutthroat digital age.
What you're less likely to hear about, however, is the occasional attacks on journalism from the left side of the aisle.
One of the more annoying and ongoing examples comes courtesy of the American Association of University Professors, which seems to think that undisputed reporting about what faculty publicly say and write is off-limits.
Its most recent crusade is on behalf of a math education professor at Brooklyn College who wrote a paper that argues "the myths of meritocracy and colorblindness" are "tools of whiteness" (page 26 of the PDF).
Campus Reform published a story on the paper that appears on its face to be a pretty objective summary. It's bound to be brief – reporter Toni Airaksinen (who has also covered similar material for us) had to deal with a 40-page peer-reviewed academic article.
The AAUP wildly accused her of having "caricatured and decontextualized" the article (couldn't you say that about any news story about a lengthy paper?) and blamed her for "dozens of hostile emails daily" directed toward the professor.
In other words, publications are responsible for how any given member of their audience reacts. This is a chilling precedent AAUP wants to set, one that I'm sure our president would embrace in his (comically toothless) pursuit of weakened libel laws.
You can see how our founder John J. Miller, longtime national correspondent for National Review, responded to this shoot-the-messenger attitude when AAUP came after us last year.
But this recent AAUP thing wasn't the first reason I wanted to write a column about progressive attacks on press freedom.
Asking for an interview is 'a two month long threatening campaign against me'
One of our other writers, the indispensable Andy Ngo of Portland State University, noted that a Portland "resistance" activist was going after The Oregonian.
Why? It investigated troubling allegations against him years earlier at Oregon State University – allegations that are newly relevant because of the #MeToo movement.
Gregory McKelvey, a media-savvy spokesperson for the local resistance, managed to convince OSU's hometown paper to delete the only known news article about his arrest for an alleged altercation with an ex-girlfriend.
It was right as the six-year-old Corvallis Gazette-Times article started to get shared on social media, "shortly after another member of Portland's Resistance" was accused of sexual abuse.
There's no remaining public evidence to judge his culpability, according to The Oregonian: "It appears the case eventually was dismissed, but police and court records have been expunged, so it's not clear how it was resolved."
Gregory McKelvey, a prominent #Portland social justice feminist activist, is reported to have been arrested in past for kidnapping & strangling a minor female high schooler. He now lashes out against @Oregonian & claims he is victim of a racist conspiracy. https://t.co/aOU0znE88e pic.twitter.com/LqU7Gx9OfV

— Andy C. Ngo (@MrAndyNgo) January 17, 2018
MORE: Threat against student reporter: 'STOP FILMING' anti-Trump protests
I don't blame McKelvey for seeking to persuade a news outlet to hide a long-ago article that has been dogging him as he becomes a widely known local (and even international) figure.
Old stories that would have disappeared into library stacks and microfiche 20 years ago are now impossible to bury, unless they happen to fall beyond Google's first couple pages of search results.
But his attempt to discredit The Oregonian sounds little different than failed Senate nominee Roy Moore's attempt to discredit The Washington Post for reporting on decades-old allegations against him.
Keep in mind as you read his Tuesday Medium post that McKelvey would be judged a public figure by any court hearing a legal claim he brought against a news outlet.
He starts by implying that reporters have previously declined to cover his 2011 arrest because "I was innocent" (rather than "I legally deleted the evidence"), and then suggests The Oregonian went after him because he criticized its previous coverage:
They engaged in a two month long threatening campaign against me which has shaken me to the core. The campaign dialed back a bit until I again criticized the publication for their inclusion of Joey Gibson [Portland-based founder of Patriot Prayer] in their Oregon Person of The Year Poll. After this criticism, the intimidation persisted with increased intensity. This campaign included sending repeated messages to old friends of mine, acquaintances, activists in the area, attorneys and other members of our community. Many people have then forwarded these messages to me.
Yes, that's what journalists do when they're trying to verify allegations against public figures such as McKelvey.
A bad-faith attempt to stall the story
In shades of the Post's investigation of the Roy Moore allegations, The Oregonian says that a reporter "received an independent tip about [McKelvey's] arrest in November":
It took time to obtain and review the records.

The Oregonian/OregonLive also wanted to give McKelvey time to respond. He indicated several times he might agree to an on-the-record interview, which had the effect of delaying publication. He never agreed to an interview.
This bothers me as an editor. Like The Oregonian, our student reporters are trained to reach the subjects of our stories by any available means and make sure they know we want to hear their side.
McKelvey seems to have been dragging out the good faith of The Oregonian in a bad-faith attempt to stall the story. And he had good reason to try:
The Benton County District Attorney's Office said it possesses no public records of the encounter. And the state police report is exempt from Oregon's public record law, said Deputy Attorney General Frederick Boss in a letter to The Oregonian/OregonLive.
OSU is only confirming that state police originally notified the school of the incident, and McKelvey's ex never responded to interview requests. He probably thought he could wait it out.
MORE: Freedom of the press is under attack from universities
But it's clear in the activist community that McKelvey was viewed warily because of the allegations, even as he rose to prominence as a resistance leader:
Olivia Pace, a former organizer with the Portland State University Student Union, said she and other members of the left-wing campus group openly discussed the allegations at meetings around that time. The group, she said, decided that it would keep its distance from McKelvey and his newly founded organization.

"The accusations discouraged us from working with Portland's Resistance heavily," Pace said. "None of us trusted Greg."
The basic journalism The Oregonian practiced is actually racist, and its attempt to interview people relevant to his life is harassment, McKelvey writes on Medium:
I am frustrated because this story is attempting to cast me into the archetypal black male. One that is violent, preys on white women and cannot be trusted. I am better than that. I am saddened that this is the state of journalism in this city, however I have known this for a long time and have chosen to not speak out until recently. … because of the imminent one-sided story, I am providing this statement.
You know what makes it one-sided? You engaged in a bad-faith negotiation to sit for an interview, abusing the good faith of a publication.
Exhibit A: How to use Roy Moore-inspired intimidation tactics to de-legitimize journalists & the media when you're a social justice activist accused of kidnapping & committing violence against a minor female—replace accusations of fake news with alt-right & racist. pic.twitter.com/WCDMk4iiWi

— Andy C. Ngo (@MrAndyNgo) January 17, 2018
Left-wing activists don't mess around
You may think this is just more Trumpian bloviating about the fake news media, except it's coming from a left-wing activist.
But Ngo knows better than most what it's like to be on the wrong side of left-wing Portland activists, for whom violence is often justified as free speech.
They made it clear in the wake of Trump's election that they consider even student videojournalists who cover their protests to be police collaborators, and issued threats to stop snitching, in effect.
If McKelvey wanted to harass local journalists who are simply doing their jobs – looking into allegations against a public figure (a designation he admits!), despite the paucity of hard evidence that remains – I have no doubt he could scare a few into backing off the story without any obvious traces to himself.
I'm actually sympathetic to him, given how many questionable Title IX proceedings I've covered in the past few years. He's correct that an arrest is not remotely the same as a charge, and he has a story to tell about the alleged altercation. You can read about it yourself in his Medium post.
I'm leaving those details out intentionally, because the point of this post isn't to dredge up McKelvey's disputed past.
It's to warn that efforts to squelch ethical and accurate reporting aren't limited to the Trump-directed right.
MORE: Campus police brutalize journalist for taking pictures in public
IMAGE: The Oregonian/YouTube
Like The College Fix on Facebook / Follow us on Twitter