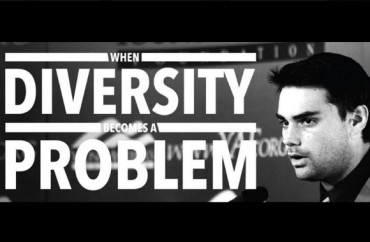 'Professors helped incite a mob,' but CSULA won't let it happen again
California State University-Los Angeles tried to get out of litigation last summer by changing its security fee policy.
The revision still gave the public university "nearly unbridled discretion" to charge the same punitive fees that it initially leveled on the organizers of an event featuring conservative speaker Ben Shapiro, based solely on the potential hostile reactions of Shapiro's critics.
Now that the school "has agreed that it will not cancel or refuse to schedule a speaker based on their viewpoint" and it will stop protesters who would "block or disrupt access to any event on campus," the Alliance Defending Freedom withdrew its suit on behalf of Young America's Foundation.
MORE: CSULA tries to dump Shapiro lawsuit by tweaking speech tax
The public-interest law firm claimed CSULA's viewpoint-conscious security fee policy was unconstitutional, and that when YAF refused to pay the demanded fee, the school enabled a "near-riot" that shut people out of Shapiro's talk and threatened their physical safety.
In a press release announcing the settlement, the alliance said "school officials deployed a mob to block students and guests from attending" the talk, while "professors helped incite a mob of protestors to block entry to the venue where Shapiro was speaking."
The university has also agreed to enforce an existing "Free Expression Policy," under which it should have removed protesters who blocked the event, "in a viewpoint-neutral manner."
MORE: Violence erupts as mob closes off Ben Shapiro speech (VIDEO) 
Shapiro, who was also represented by the alliance, said in a statement:
I'm excited that we were able to come to an agreement with them to protect free speech in the future, and I look forward to coming to the campus soon to speak again. Hopefully this time, we can have an honest, open, and productive discussion rather than violence and chaos from those who disagree.
The alliance said YAF and Shapiro are planning to bring him back to campus "later this year."
MORE: Marquette staffer caught trying to keep conservatives from seeing Shapiro lecture
Like The College Fix on Facebook / Follow us on Twitter