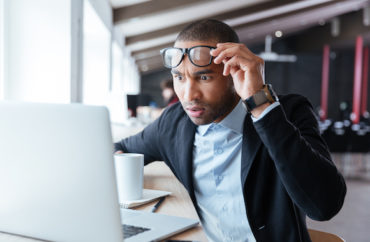 Article glosses over most controversial aspects of campus meltdown
A lengthy retrospective of last year's campus fiasco at Evergreen State College studiously avoids mentioning the student mob that precipitated the controversy, as well as the anti-white racist behavior of many of the students on that campus.
The article, featured on the website The Outline, draws on an interview with Naima Lowe, a former professor at Evergreen State who resigned following the national attention the school received after the campus's descent into activist-driven chaos.
Notably missing from the article is any mention at all of the large mob of students that swarmed Evergreen professor Bret Weinstein's office that day, berating him and shrieking at him for refusing to leave the campus on an anti-white "day of absence."
In that altercation, a crowd of students more or less surrounded Weinstein, repeatedly shouting him down for his decision to stay on campus during the anti-white observance. "You're useless, get the fuck out of here!" one student yelled at him, while others called on him to resign.
As John Sexton points out at Hot Air, the article "also leaves out the white students who were told they could enter the library but had to remain silent (because they were white). It also leaves out the groups of students who surrounded professors and told them they would need to drop everything else and obey."
Similarly absent from the article was any mention of the vigilante mob that assaulted a student who was writing chalk messages on the wall.
Earlier this year, several months after the protests and violent activism on campus, Evergreen State predicted that its enrollment would drop by 20 percent.
Read the Outline article here.
MORE: No-whites-allowed 'Day of Absence' lives on despite last year's uproar at Evergreen State College
IMAGE: Dean Drobot / Shutterstock.com
Like The College Fix on Facebook / Follow us on Twitter