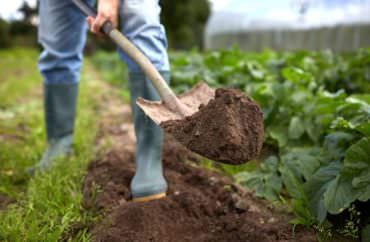 College president turned U.S. Senator Ben Sasse weighs in with his new book 'The Vanishing American Adult'
America's youth are entering an age of dependence unseen before in history, growing more and more fragile, needy and immature. What they need, argues a former college president turned U.S. senator, is to experience some good old fashioned hard work.
"A lot of our teens and twenty-somethings are stranded in Neverland," U.S. Senator Ben Sasse told The College Fix in an interview last week. "It's because they're growing up at a time when there isn't a lot of compulsion in their households to work."
Citing a materialist, consumerist, self-centered society, Sasse said today's young people "don't grow up around work, and they tend to grow up without a distinction between consumption and production."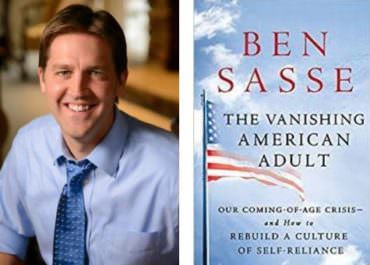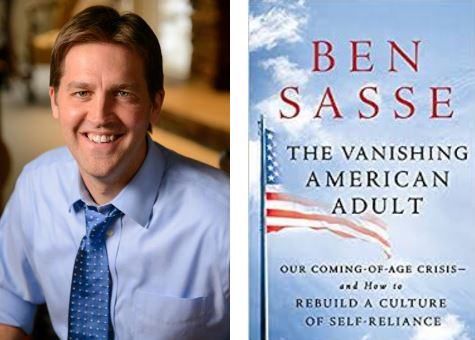 The first-term Republican senator from Nebraska, however, understands the value of manual labor. As his bio declares, "a fifth-generation Nebraskan, Ben grew up walking beans and detasseling corn, experiences that taught him the value of hard work."
Now he's parlayed that lesson from his youth into his new book, "The Vanishing American Adult: Our Coming-of-Age Crisis – And How to Build a Culture of Self-Reliance."
The book calls for an embracing of work — and the pain and joy that comes with it.
"Failing to transmit an ethic that productivity is essential to human flourishing will leave us at odds with how America and Americans came to be," it states.
As The Atlantic reports, "Sasse's proposed cultivation program is a cross between boot camp and a great-books seminar."
"In a chapter called 'Embrace Work Pain,' Sasse encourages families to set their alarms early, maintain a rigorous chore system, and send their kids out to do hard labor; in his case, it was detasseling corn, while his daughter Corrie learned how to care for pregnant cows."
Here's how Sasse put it to NPR: "We want them to get dirt under their fingernails, and we want them to have to get up at 4:30 a.m. when they don't want to."
"A hallmark of virtuous adulthood is learning to find freedom in your work, not freedom from your work," the book states.
Sasse has seen firsthand the millennial crisis facing America — he served as president of Midland University in Nebraska for five years before votes sent him to D.C. In the book, he examines the growing cultural phenomenon of what he termed "perpetual adolescence" – kids and young adults extending the juvenile stage of life.
The vast majority of cultures throughout human history has had clear rituals to signal the passage from youth to adulthood, but in today's prosperous and entitlement-centered country, young Americans have lost any definition of these stages, Sasse argues.
Sasse scrutinizes many factors that negatively influence modern child development, including over-medication, addictions to screens, pornography, and drugs, and a public school system failing many of its students. He partly blames soft parenting for this phenomenon as well.
Making matters worse, inhibitions to personal growth don't end after high school.
"From college students' demands for 'trigger warnings' … to 'safe spaces' with psychological counselors at the ready … our campuses are encouraging an entitled attitude that one is free from any duty to hear one's beliefs challenged," the senator argues in his book, which hit the New York Times best-seller list when it was published in May.
In the second half of his book, Sen. Sasse offers a series of ways to rebuild a self-reliant and mature generation of young adults ready for civic engagement.
He urges society to "flee age segregation" – allowing kids to mix more with their elders, making friends and connections across age gaps. This is how the traditions of a strong culture are passed down to successive generations. He also calls for people to produce and contribute more to society.
Lastly, the book promotes traveling and reading, two ventures Sasse says he sees less and less of in young people today.
"We don't just want our kids to be functionally literate, we want them to be appetitively literate. We want them to want to dig into these big debates, these big worldview questions," he told The Fix.
Sasse affirmed the issues the book deals with are well upstream of government, and require a much deeper reform than mere policy changes. He also suggested it will take a new class of virtuous adult citizens to fix a dysfunctional D.C.
"Can't fix broken politics with politics," he said.
Like The College Fix on Facebook / Follow us on Twitter