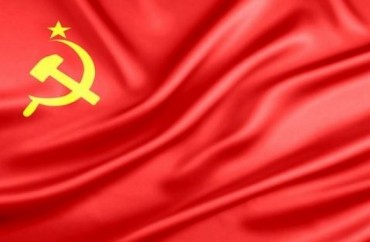 Absolute power just hasn't been done right yet
An anti-democracy black activist teamed up with an anti-pornography white activist to convince Columbia University students to become communists and kill off America.
Though flyers spangled the hallways and scaffolding of Columbia's campus promoting Carl Dix and Sunsara Taylor for months, fewer than two dozen students attended their April 13 talk in a room that can seat more than 200.
Their task was to recruit the upstart youth of the student body to join a movement they referred to simply as "The Revolution."
With a new constitution in hand – a paperback book titled The Constitution for the New Socialist Republic in North America – Dix and Taylor explained how their new political system, applied through the "science of communism," would end all of America's problems "on day one" of the new socialist order, in Dix's words.
RELATED: Professor raised under communism explains academics' love of socialism – and why they're wrong
Dix is best known for his activities outside the Revolutionary Communist Party USA he cofounded, teaming up with other activist groups to tackle racism in the justice system, mass incarceration and police brutality.
Though he associates with public intellectuals such as Cornel West – who for years taught a course with conservative Princeton Prof. Robert George – Dix is an ardent opponent of the American political system. Dix told the Columbia students he believes the "only alternative" to "the system" is "real socialism," leading to a "new state on the road to communism."
Join @StopMassIncNet in taking fight to STOP police terror 2 higher level. Here's my speech 2 conf in #Chicago https://t.co/s2Y5SZgoU2

— Carl Dix (@Carl_Dix) January 31, 2016
Taylor's primary work is StopPatriarchy.org, where she fights to end all forms of subjugation against women, especially pornography. She told Columbia students that porn depicts the most violent and torturous of sexual encounters without any joy.

According to Taylor, this communist revolution she is leading with Dix is about nothing less than achieving "a world without America and everything America stands for."
Just out of jail! Women's futures @ stake. What will u put on the line2 #StopForcedMotherhood? http://t.co/atV5ZC67PO pic.twitter.com/C7KL6c4ODe

— Sunsara Taylor (@SunsaraTaylor) August 28, 2014
Though she spoke about mainstream issues such as police brutality and criminal justice reform, Taylor echoed Dix by claiming that only the teachings of the Revolutionary Communist Party could solve these problems.
They together blamed "capitalist imperialism" for all the ills in the world, without making an argument that this economic system caused the injustices against which they campaign.
RELATED: Communist students declare capitalism 'violence,' then cuss out students defending free market
Contrary to Lord Acton's famous quote that "absolute power corrupts absolutely," Dix said that power does not in fact corrupt – people simply haven't been organizing correctly in past communist regimes.
Dix and Taylor said the correct communist organizing principle has been formulated by their party leader, Bob Avakian, whose books and videos were being sold at a table outside the event room.
The "New Synthesis" of communism developed by Avakian, and what Dix called its "scientific method" of application, is the "only" alternative to the American system, the speakers told students.
The presentation, which ran more than two hours, was not compelling enough to keep the attention of several students, who left before Dix and Taylor concluded.
RELATED: Senator Ted Cruz: More Communists than Republicans at Harvard Law School
Like The College Fix on Facebook / Follow us on Twitter
IMAGES: Micah Fleck