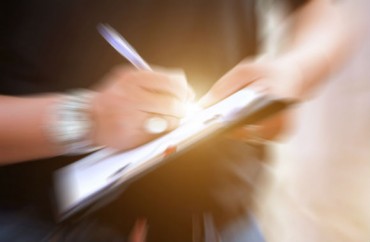 Student journalists and their educational advisers in Rhode Island are still under threat of retaliation, removal and firing for coverage that upsets school leaders.
The Legislature failed to act on a bill that would protect them from reprisal, whether or not their publications are school-funded, before its session ended, the Student Press Law Center reported.
Though Maryland approved a so-called New Voices bill earlier this year and a similar measure in Illinois is waiting for action from the governor, the Rhode Island bill just wasn't important enough to act on:
[ACLU of Rhode Island Director Steven] Brown said it is difficult to speculate why the bill failed, but it was likely due to most legislatures feeling that the bill did not address a pressing issue.

MORE: Student journalists accuse college of threats over a Starbucks contract 

"The bill had great hearings and students gave fantastic testimonies, but I think there was not a sufficient follow-up," Brown said. "I don't think legislators thought it was a significant enough issue to warrant putting energy into it."
It's the second loss in two months for the bills that would prevent administrators from meddling in student media; Missouri's also failed despite passing overwhelmingly in the House and then in a Senate committee.
The Missouri and Washington state New Voices bills faced opposition from school administrators who said they could be held legally liable for what students write.
The Rhode Island bill would only apply to "an institution under the supervision of the Rhode Island council on post-secondary education" – meaning that the politically correct threats to Brown University's Daily Herald will continue either way.
Read the story and the Rhode Island bill.
MORE: Anti-censorship bills more popular in conservative states
Like The College Fix on Facebook / Follow us on Twitter
IMAGE: nipon thunggatgaw/Shutterstock