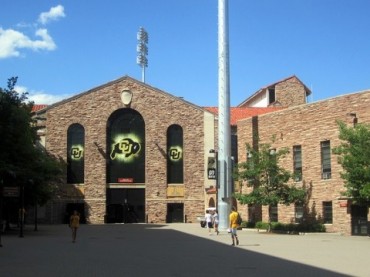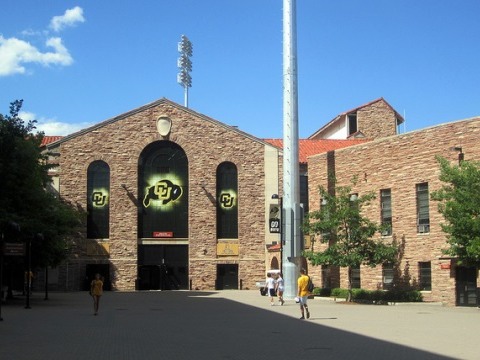 Campus leaders at the University of Colorado Boulder are leaning against renaming two newly renovated campus residence halls "Nowoo3" and "Houusoo," saying the English versions of the Native American words will be "more easily recognized and referenced" by pretty much everyone.
CU spokesman Ryan Huff said this week that university leaders stand by an earlier proposal to name the buildings Little Raven and Niwot halls. But the CU Board of Regents recently delayed a decision on the matter as emotions run high and officials voice concerns about hurt feelings and cultural sensitivity.
"I think we need to treat this very delicately," said Steve Ludwig, a Democratic member of the CU Board of Regents, reports The Daily Camera. "We might not make everyone happy, but I'd like to just double check and make sure."
Huff, the campus spokesman, said in an emailed statement to The College Fix that "while some faculty members expressed their preference to use the Arapaho language, the CU Boulder administration has remained committed to the original proposal of using the English spellings."
He added the original names are "more easily recognized and referenced" by students, faculty, emergency responders and campus visitors.
Last year it was decided that the newly remodeled Kittredge Central was to be renamed Little Raven Hall, and likewise Kittredge West was to become Niwot Hall. Chief Niwot and Chief Little Raven are Arapaho chiefs known for their peaceful methods in dealing with early American pioneers and settlers.
But those names apparently did not go far enough.
The dorms were tapped to be re-renamed last winter to Nowoo3 and Houusoo after the CU Planning Board approved the proposal in the wake of ethnic studies professors and others on campus pushing for the name change.
"While the orthographies might initially seem foreign or hard to understand to non-Arapahos and non-Natives, choosing to spell Nowoo3 as Niwot would be equivalent to spelling Charles de Gaulle's name phonetically (Sharl duh Gahl), which is culturally chauvinist and clearly primitivizing in a Native American context," a letter to the planning board had stated.
Professors affiliated with the CU Boulder Native American and Indigenous Studies department were not happy about the "Anglicization" of the chiefs' names, the letter stated. According to these professors, anglicized or phonetic spellings of the chief's names are not sufficient enough in honoring their memory, The College Fix reported in December.
"Neither phonetic spellings (Hosa, Niwot) nor literal translations … of these options seems culturally sensitive and attuned to the unique political status of Native Americans and Arapahos in Colorado, specifically," the letter stated. "Houusoo and Nowoo3 were the names these pivotally important and pacifist-oriented chiefs were known by, and we should honor them in their own languages in their own home (i.e., Boulder)."
Thomas Lifson of American Thinker criticized the decision at the time, and said the professors may have crossed the line of cultural sensitivity and into the realm of ridiculousness, despite good intentions.
But not everyone is thrilled with campus leaders' leanings to use the English language.
"We need to reframe the way we think about our academic endeavor," Penny Kelsey, an associate professor of English and ethnic studies, told The Daily Camera. "We're here through the grace and permission of the Arapaho and Cheyenne people. This is their traditional territory and this, in fact, would be honoring them to use their language.
"Wouldn't it be sad if students came here for a four- or five-year education and they weren't able to learn two words, two proper names, in the indigenous language? Let's set the bar a little higher."
College Fix reporter Andrew Desiderio is a student at The George Washington University.
Like The College Fix on Facebook / Follow us on Twitter
IMAGE: Wally G./Flickr