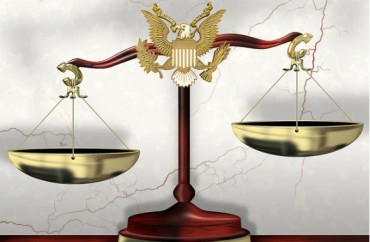 More colleges are tapping retired judges to oversee their sexual-assault adjudication process, even though they aren't changing their actual policies, such as low evidence standards, Inside Higher Ed reports.
Though some professors, like George Washington University's John Banzhaf, have long recommended that schools use outside adjudicators to avoid a conflict of interest, the dean of college risk management thinks it's a bad idea – for schools:
Brett Sokolow, president and CEO of the National Center for Higher Education Risk Management, said he couldn't comment on which colleges use outside adjudicators, but noted that a few of NCHERM's clients do use judges now. It's not a system he recommends, though.

"I am hearing about it more," Sokolow said. "Generally I don't think judges are a good idea, as it makes the process more legalistic and held to higher standards in terms of later legal challenges."
In other words, it's harder to play the cover-your-ass game if you bring in someone skilled in the law, rather than an "single investigator" who seems more like an unhinged prosecutor.
The Title IX-industrial complex is worried about some schools allowing an increasing role for lawyers to help accused students, who are being railroaded by universities fearful of waking the dragon at the Department of Education:
Laura Dunn, executive director of SurvJustice, a victims' advocacy group, said that that the involvement of legal professionals in Title IX hearings is a good thing, but that lawyers should not participate in the actual hearing. They should remain in an advisory role, said Dunn, who is herself a lawyer who attends campus hearings on behalf of victims.

Rather than shoehorning lawyers and judges into the campus model, she said, colleges should instead focus on making sure their employees are appropriately trained in legal and campus procedures.
Right – like you can't trust a young man with good grades from a good family.
RELATED: Brandeis branded gay student a rapist for awaking boyfriend with a kiss, suit says
RELATED: Lawsuit: Occidental Student 'Profiled' As Rapist Due to Good Grades, Good Family
Like The College Fix on Facebook / Follow us on Twitter
IMAGE: DonkeyHotey/Flickr